What kept us busy last year
Long-term project areas now enjoy the highest protection status, in Bulgaria there was a rare bird offspring for the first time in over 60 years and we were able to raise our political influence in Brussels to a new level by opening an office on site. In 2021 we could achieve once more a lot for Europe's nature, although the Corona pandemic affected our work again in the last year. Meanwhile, though, we have got used to video formats and zoom conferences. Still, we hope, that in 2022 we can get back to more normality. We hope that you will enjoy our interesting review of this year's events and wish you a Happy New Year. Please continue to support us in 2022 – as per your possibilities - in our work to protect Europe's natural heritage.
---
Hope for Ulcinj Salina
Still in the previous year, hopeful news reached us from Montenegro. In December 2020 the newly elected government took office. In their election campaign they had promised to take measures to effectively protect the Ulcinj Salina. Montenegro's new prime minister Krivokapić kept his promise: With the appointment of the experienced conservationist (and EuroNatur Award Winner of 2011) Goran Gugic as manager of the nature park, there is hope for the salt factory at the Adriatic coast.
---
EuroNatur Opens Subsidiary in Brussels
Many eco-political decisions that affect all EU countries are meanwhile taken in Brussels. In order to be even closer to the political decision-makers, we have decided to set up a EuroNatur branch in Brussels in the new year. With Bruna Campos and Thomas Freisinger, we were able to win experts who already created some important impact in Brussels after just a few months.
---
Worldwide demand for a national park on the Vjosa
Meter-sized letters announced a clear message in several European capitals at the beginning of March: VJOSA NATIONAL PARK NOW. With this action we wanted to visually express our demand for the strict protection of the Albanian Vjosa - especially against the background of the parliamentary elections in Albania on April 25th. The message was received: The Vjosa became an election campaign topic and Albania's old and new Prime Minister Edi Rama promised that it would be protected. Meanwhile, the message has travelled across the world.
---
EU-Funds for Destruction of Nature
In response to the Covid-19 pandemic, the European Commission has provided an amount of several billions available for the EU member states in order to recover economically from the crisis. However, these national economic and resilience plans are to be used by quite a few countries to implement infrastructure projects that destroy nature - with EU funds, despite the Green Deal. EuroNatur has meticulously studied the plans together with Bankwatch and informed the Commission of any grievances.
Read more about another milestone in nature conservation policy in 2021
---
Science Busters in Albania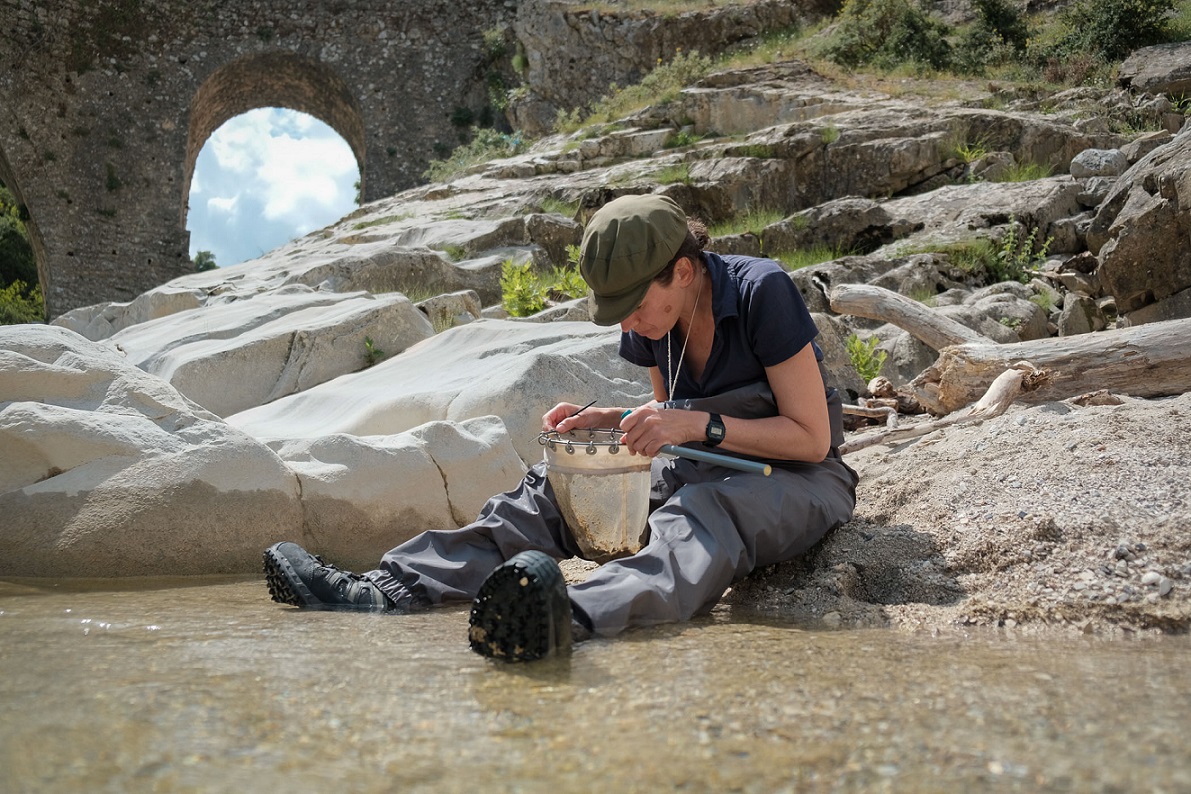 From May 29th to June 6th, an international group of scientists researched in the two largest tributaries of the Albania's Vjosa. At Shushica and Bënça, 30 experts of various scientific areas collected evidence that these two wild rivers deserve a high degree of protection. They proved: It is not enough to just designate the Vjosa as a National Park but the whole catchment area of the "Queen of the Balkan Rivers"must be put under conservation.
---
Shar Mountains becomes National Park
Patience is a virtue. For about 15 years, EuroNatur and its partner organisations have fought for the designation of the Shar Mountains as a National Park. On June 30th, 2021 the parliament in Skopje decided to put the North Mazedonian part of the Shar Mountains under conservation. There is still work ahead of us and our partners to make sure that the management plans effectively guarantee the protection of the region. It seems though that the rough and in many parts unspoiled mountain world of Shar Planina is now conserved across borders.
---
Vulture breeding success in Bulgaria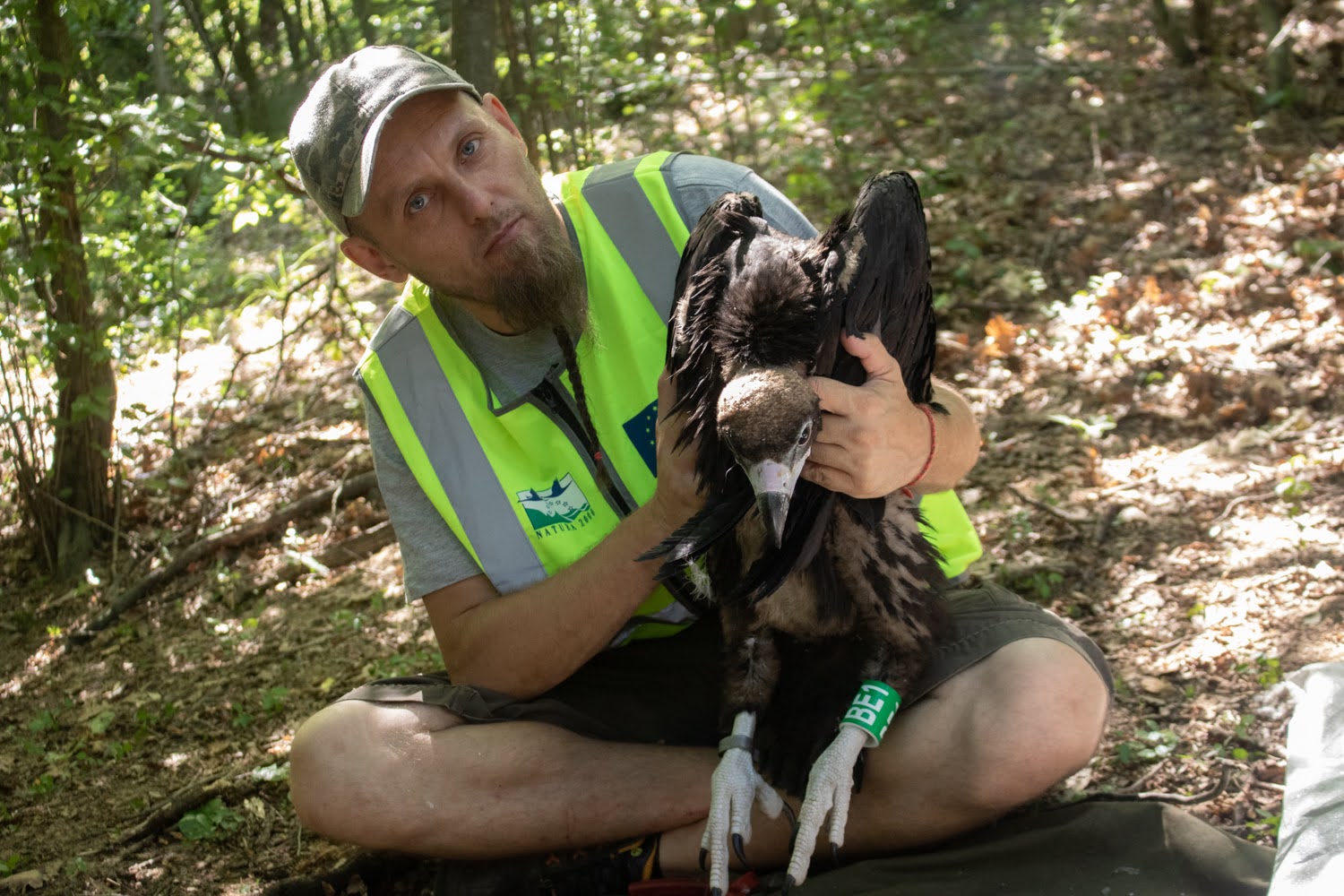 A piece of news that surprised us all: in spring 2021 the black vultures reintroduced into the wild in the Bulgarian Balkan Mountains successfully hatched their eggs. The vulture pair were considered still too young to produce chicks, but here the local bird conservationists were proved wrong. In April Mitchiev-Boev was born, the first cinereous vulture to be hatched in the Balkan Mountains for over 60 years. A few weeks later the young bird was measured and fitted with a tracking device. Mitchiev-Boev took his maiden flight in October.
---
Photo Competition: a feast for the eyes in twelve courses
A black woodpecker doing its spring cleaning, a long-tailed field mouse busily collecting supplies in the autumn, and two thrushes squabbling over the windfall apples in a snow-covered landscape: Great wildlife photos can be taken at any time of year. This year professional and amateur photographers from 53 countries have sent in around 4,200 photos to our photo competition, "European Treasures of Nature" – a record entry. It reached its conclusion in July when a jury of four chose the best twelve photos.
Click here to take a look at the winning pictures of 2021
---
Kostas the monk seal killed
On 24th July 2021, Kostas the monk seal, who had become very widely known, was found dead near the Greek island of Alonnisos. A 1.3 metre harpoon had pierced through the body of the seal that had been lovingly rehabilitated in 2018/19 in the rescue centre of our partner organisation MOm. A short time after this killing, Thomas Freisinger from EuroNatur travelled to Alonnisos to investigate the case.
Click here to read more about this dreadful criminal act
---
The future of the bat roost is secured for the long term
In September the building work at the former Ostquell Brewery at Frankfurt on Oder was successfully completed. The Old Brewery, as it is known, had been under the ownership of EuroNatur since 2003, but was in a poor state of repair. The renovation work, which began in 2018, could only be carried out in the summer months so as not to disturb the bats during their winter hibernation. One of the most important hibernation sites in Eastern Germany has now been preserved for the future.
---
EuroNatur Award for scientists who have highlighted species extinction
On 14th October more than a thousand researchers from IPBES were awarded the 2021 EuroNatur award for their untiring dedication in drawing attention to the loss of biodiversity and in demonstrating to politicians the options for dealing with it. The award for world biodiversity was accepted on their behalf by the marine ecologist, Dr. Yunne-Jai Shin (France), the environmental economist, Dr. Eszter Kelemen (Hungary), and the environmental researcher and agrarian biologist, Prof. Josef Settele (Allgäu, Germany).
Click here to see the best moments of the award ceremony
---
Relaunch of our website
It was a job carried out behind the scenes, but its result is for all to see: we have undertaken small, but effective changes to our website. Our menu structure is much livelier, and we have dispensed with some of the out-of-date material and refreshed the visual presentation. The newly revised website pages went online in November. Please take a look around!
We hope you enjoy the new-look webpages