Senior EU Policy Manager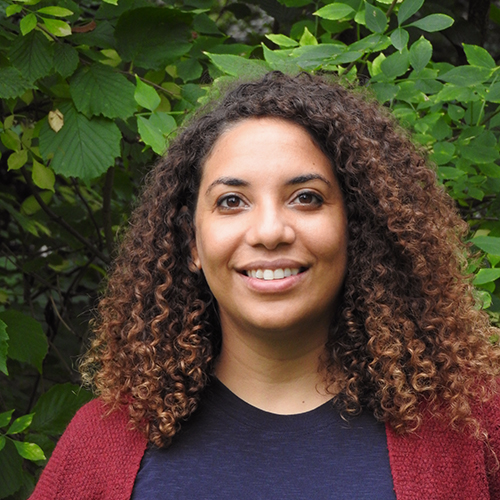 For Bruna Campos, being a nature advocate means much more than campaigning for nature conservation. She is committed to a Europe in which people coexist peacefully with each other and with nature. Bruna Campos is experienced, determined, and she is an optimist - exactly the right combination to advocate for these goals at the EU political level.
A zoologist by training and a biodiversity expert, she has been present in the arena of European and international politics for more than twelve years. Her particular strength lies in combining scientific research with strategic lobbying, effective communication and project management. With powerful NGO campaigns, Bruna Campos has already helped in setting the course for a sustainable way of living.
Since March 2021, Bruna Campos has been managing EuroNatur's policy work, translating its vision for a livable Europe on the EU political agenda. Based in Brussels, she also closely follows and engages with political decision makers. "Setting the right rules is how society can function together with nature and if politicians are not acting for the greater good, it is our role as EuroNatur, together with other civil societies, to speak up. I like working at EuroNatur because I don't need to compromise on my values. We look for ways to achieve the best for people and nature. I appreciate this approach", she says.
Adapting to different cultures and points of view is something Bruna Campos has successfully trained throughout her life: She was born in France, holds dual nationality of Angola and Portugal, spent her childhood in war-torn Angola, her formative school years in the United States, studied in the United Kingdom, and has now lived in Belgium for many years. Apart from nature conservation, Bruna Campos is passionate about gender and racial equality.