The ball that EuroNatur set rolling 15 years ago with its initiative "European Stork-Villages", is rolling splendidly: More and more awarded villages take active part in the Europe-wide ecological network for the protection of storks.
More ...
By changing its hunting laws, Montenegro has taken an important step towards an EU-membership. Montenegro is the second country on the Eastern Adriatic coast after EU-member Slovenia, which stops the hunting season on January 15, thus implementing one requirement of the EU- Directive on the conservation of wild birds.
More ...
Many species of domestic animals are endangered and already rare. Breeds of cows, goats, donkeys and horses are often lost. The objective of the pan-European project ELBARN is to create a network of establishments active in the in-situ conservation of autochthonous breeds.
More ...
Habitat destruction and bird hunting turn the Balkan Peninsula into a dangerous course for migratory birds. The international conference on the protection of migratory birds helped significantly to reach the objective of improving the dramatic situation on the Balkans.
More ...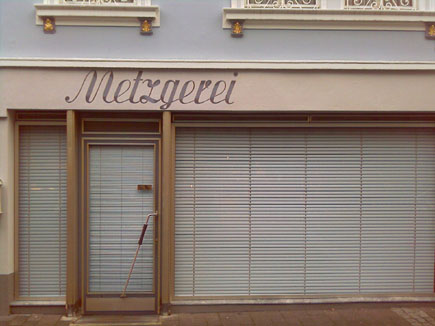 On 29 April 2004 the new EU hygiene regulations were published in the EU Official Journal and came into force on 1 January 2006. A study carried out by EuroNatur in cooperation with NEULAND e.V. set out to assess whether the scope created with the new regulations was in fact being used in the interest of the small, traditional butcher shops and whether there are stumbling blocks creating problems with the approval process.
More ...
Especially Europe's bears, wolves and lynx are threatened by the fragmentation of their habitats. In view of the rapid expansion of road and rail networks, above all in Central and Southeast Europe, this situation becomes more and more precarious.
More ...
Like every year, the migratory birds are returning from their wintering grounds in southern Europe and Africa. Yet, how many of them eventually arrive at their destination is a gamble
More ...
NatuRegio Seminar "Conservation of migrating birds in Eastern Europe"
EuroNatur together with Green Balkans organizes the NatuRegio-seminar "Conservation of migrating birds in Eastern Europe" in Plovdiv, Bulgaria from 08 – 12 January 2009
Feed for Scavengers
As a result of the EU-Regulation 1774/2002 of how to deal with carcasses of dead farm animals such as cattle, sheep and goats, there is a substantial lack of animal carrion to feed numerous scavengers such as large carnivores and omnivores and others, providing the ecologically needed amount of animal carrion to ensure the preservation of these species. In this analysis EuroNatur together with her Spanish partners demands adjustments of the new formulation of the Regulation from the European Union.

Please read the analysis in english oder spanish (Alimentación para especies necrófagas).
One year vocational training including two stays in Germany with seminars, excursions and placements in interesting institutions. This is what the initative "NatuRegio-Trainees for Nature" offers to ten young conservationists from Romania and Bulgaria.
More ...