They came, they saw, they triggered: 346 photographers from 26 countries went treasure-hunting in Europe's nature, capturing the most beautiful subjects on fascinating pictures for Euronatur's photography competition "Nature Treasures of Europe 2011".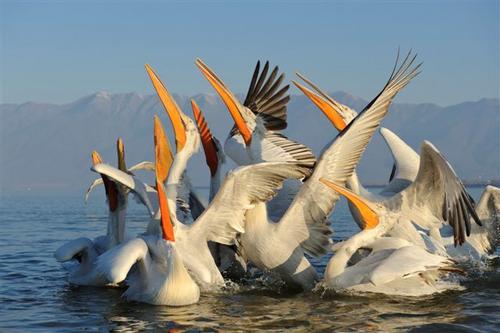 Already for the 18th time, EuroNatur, in cooperation with Deutsche Lufthansa, natur+kosmos and NaturVision, had invited photographers across Europe to submit their five best photographs of Europe's nature until March 31, 2011. The jury's assembly took place in Stuttgart at the beginning of May. From 1.550 photos, twelve were chosen to embellish EuroNatur's calendar "Nature Treasures of Europe 2012".
These twelve, together with another 26 excellent photographs, will be shown in an exhibition organized by NaturVision in autumn this year. The exhibition will be opened on September 24 with the official award ceremony for the competition "Nature Treasures of Europe" in the Hans-Eisenmann-Haus (visitors centre) in the Bavarian Forest Nature Park. It will be open to the public until November 6, 2011.

See the winner photographs of the Photography Competition 2011 here.
Learn more about the Photography Competition "Nature Treasures of Europe"