In the exhibition "The Neretva Delta - Where Dinaric Alps and Adriatic Sea merge", which opened on April 9 in the Ornithological Collection in the Croatian city of Metkovi?, the natural and cultural treasures of the Neretva Delta are presented to the public with inspiring display boards and exhibits. The purpose of the display boards that were designed by EuroNatur is to sensibilise people for the ecological treasures of this area and to promote the status of Nature Park on the Croatian side.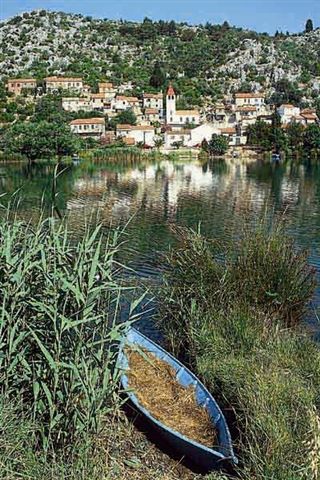 The Neretva Delta is a fast changing cultural landscape. Like in Venice, its surface is linked through a net of channels. For centuries, local people have been cultivating minor fields and gardens along the river and its branches, using the borders of the reed areas and wetlands to pasture their livestock. A mosaic of reed areas, lagoons, delta lakes, pastures, small fields and gardens combines into a real bird paradise and an important resting place for hundreds of thousands of migratory birds. Even though a considerable part of the Delta has meanwhile been protected and listed under the Ramsar Convention, human interference continues to threaten its natural and cultural heritage: every year, further areas of this unique landscape are destroyed by tangerine plantations and industrial areas. And on the few remaining spots, the birds are at the mercy of hunters who shoot down anything that flies.
Since many years, EuroNatur together with its local partners has been engaged to safe this valuable region, trying to detain the destruction of the landscape and impede bird hunting. One important means to achieve this aim is to gain the support of the local population and to show them that only by preserving nature they will be able to ensure their income in the long run.
Read more about the campaign "Bird Hunting on the Balkans - Crime Scene Adriatic Coast"