2021 prize-winners
Here you can find the winning photographs in this year's "European Treasures of Nature" photography competition, organised in cooperation with 'natur' magazine, Gelsenwasser AG and the photo shop "Lichtblick" in Constance. Our warm thanks go to all those photographers who took part!
Note: Due to equal scores from the jury, there will be two 3rd and two 11th places.
Tip: Click on pictures for larger view.
---
"I saw a mouse. Where? There…"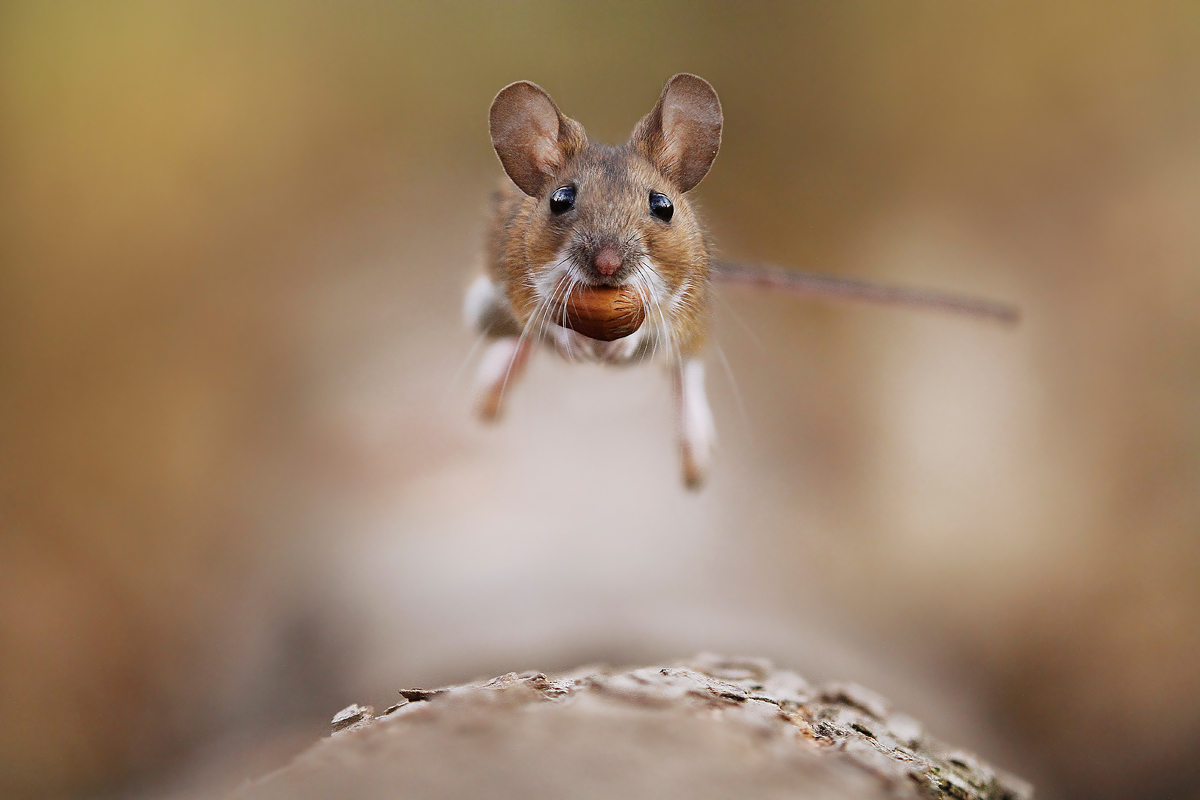 1st place: Julian Rad
Although the wood mouse is one of our most common mammals, it is difficult to observe it closely. As soon as the days become cooler, this little rodent collects nuts and seeds to store in its larder for winter. This photographer spent almost every autumn evening visiting the wood mouse close to its den; after countless attempts, he finally succeeded in capturing this sharply focussed picture of the mouse mid-leap.
---
Inquisitive companion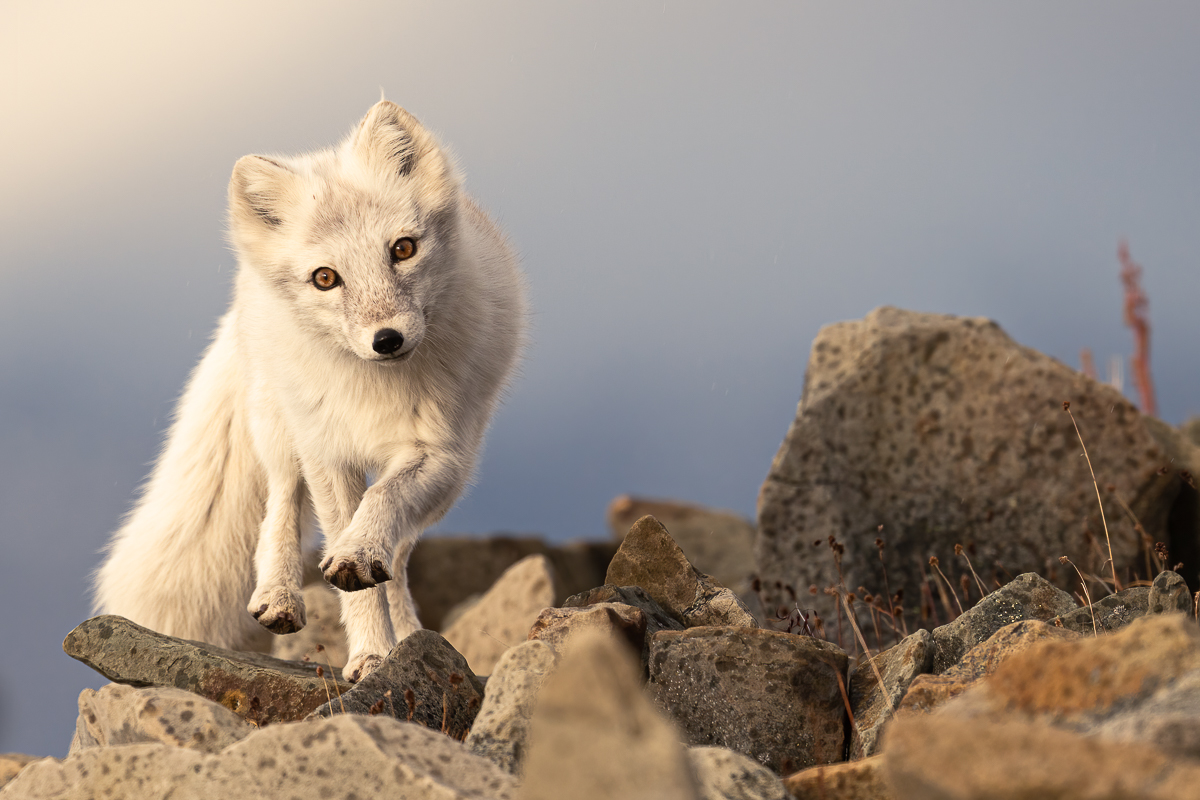 2nd place: Bob (Roberto) Barilani
Arctic foxes often fluctuate between being curious and shy. In the case of this one in Spitzbergen, its curiosity won over. Intrigued, the arctic fox watches the photographer. It was probably not the photographer's equipment that attracted the little predator but the scent of a reindeer cadaver lying in the landscape. Carrion is a welcome supplement to the diet of opportunistic arctic foxes.
---
Shake it
3rd place: Bence Máté
A bear skin like this can absorb plenty of water. Brown bears are not at all afraid of water, but after a long bath, they appreciated having a dry coat again. This photo was taken in Romania's Carpathian Mountains. The area is home to by far the largest number of Ursus arctos in Europe, ca. 7,600.
---
Putting on her glad rags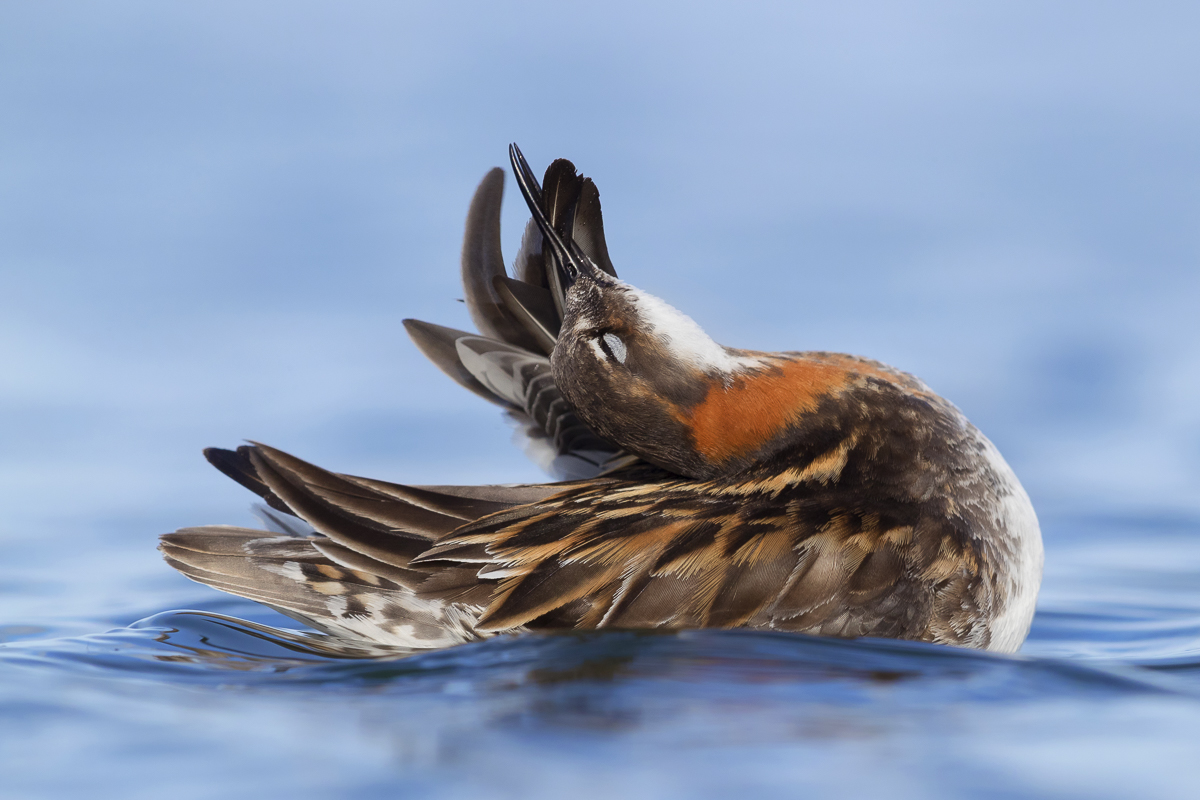 3rd place: Saverio Gatto
The red-necked phalarope is well known for behaviour rarely found in birds: in this species the more spectacularly coloured female actively seeks out a partner, wooing him with her striking courtship display. The photographer captured this red-necked phalarope preening herself on the Icelandic Lake Myvatn – an Eldorado for ornithologists and photographers.
---
Trouble between thrushes
5th place: Oliver Richter
Apples left lying about in meadow orchards are an important source of food for many creatures in winter – and it isn't unusual for a serious quarrel to break out over them. In this case the dispute was between a blackbird and a fieldfare, but before long these two squabbling birds had made it up and were enjoying the sweet fruits alongside each other.
---
Spring cleaning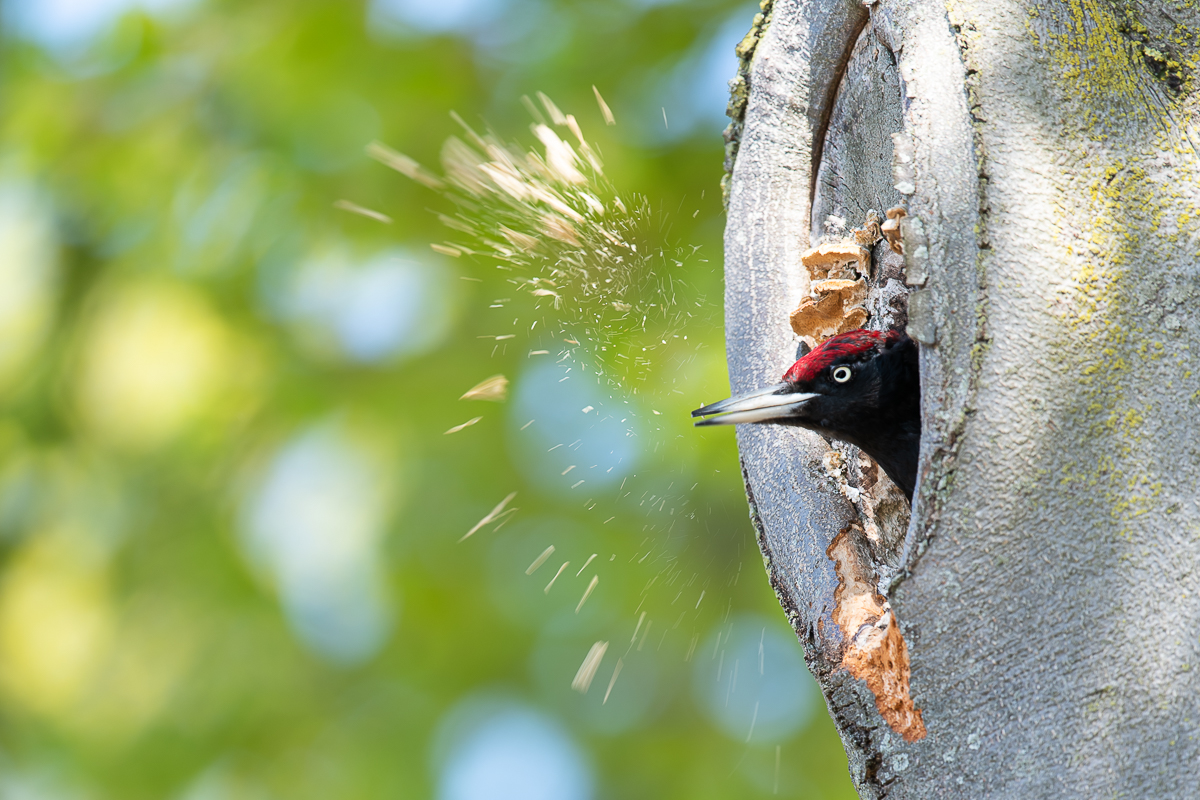 6th place: Heiko Arjes
A chip off the old block… black woodpeckers are the carpenters of the forest. This typical example sought out a decaying surface covered in fungi on a beech tree to construct his home. Now in early spring, it's time to get his wooden home ready for his offspring to occupy.
---
Bathtime fun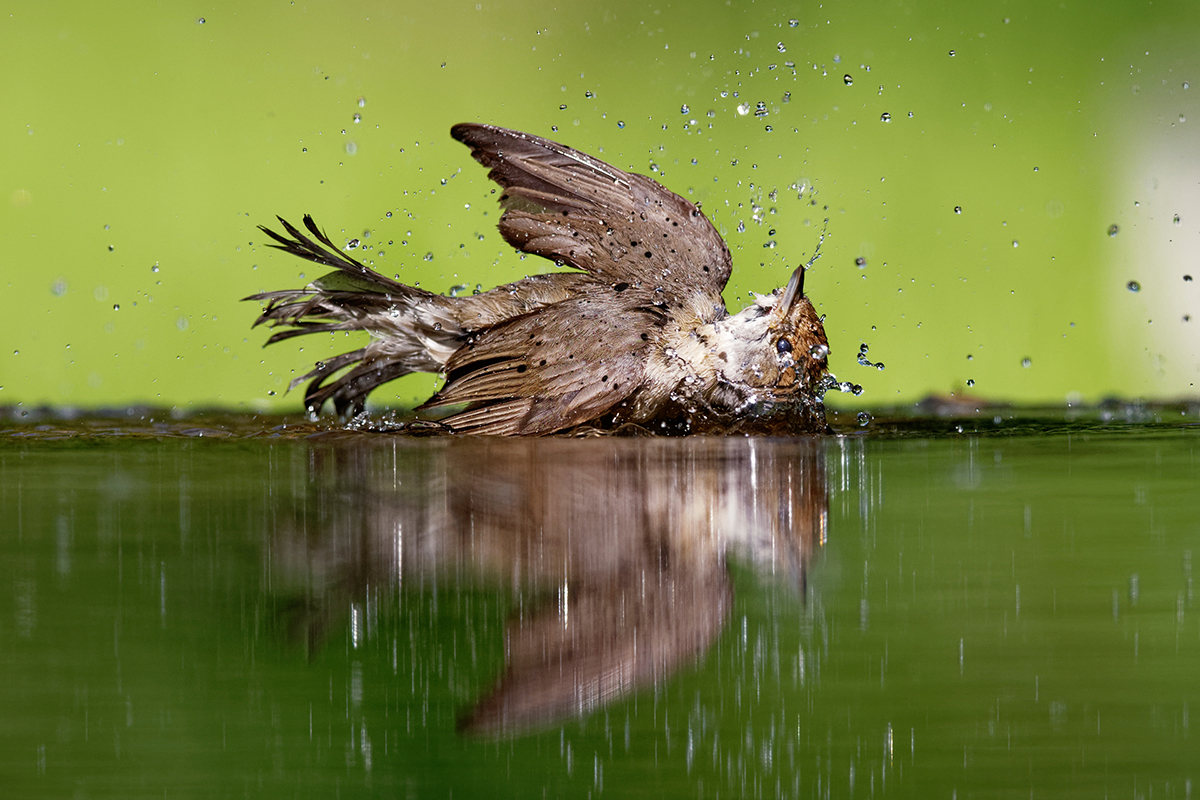 7th place: Johann Scherzer
In the low moorland landscape of Hungary summers can be quite hot and dry. So animals are grateful for any source of water where they can find something to drink, have a good bath and collect mud to build a nest. Do you recognise the bird enjoying a bath in this photo? It's a female blackcap, one of the most common members of the warbler family.
---
Preening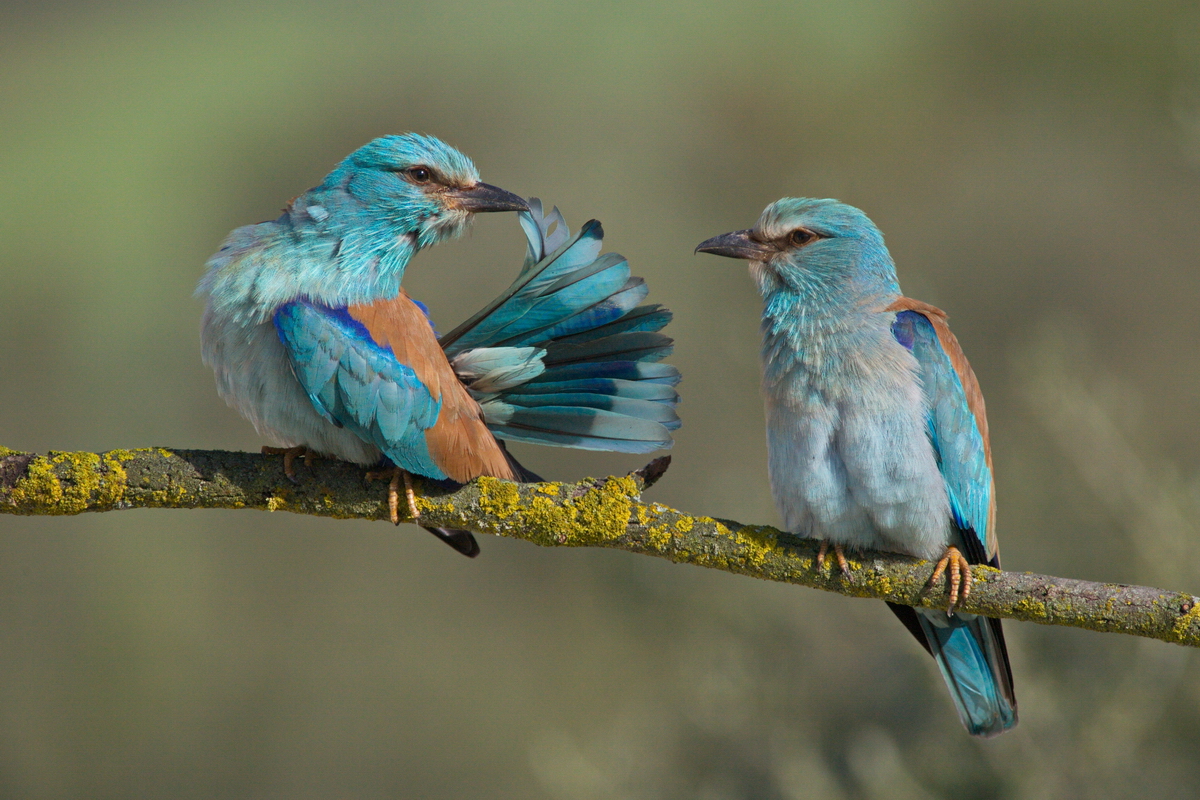 8th place: Bernd Stein
Birds are neat and tidy creatures. When they clean themselves they pull each feather through their beaks one at a time, rearranging their plumage to look dapper. It's no wonder that this European roller wants to look its best – after all, its partner is sitting right next to it on the branch. It could be a girl or a boy – it is impossible to distinguish males from females purely by the appearance of the magnificently colourful European roller.
---
The Juggler
9th place: Hans Cronert
With real artistry this waxwing devours a frozen hawthorn berry. Overripe berries are a favourite winter meal for these magnificent birds; in order to be able to quickly break down the alcohol they contain, the waxwings have a disproportionately large liver. Nevertheless, the birds have been known to undertake the occasional flight 'under the influence'.
---
Changing of the guard
10th place: John Cobham
Contrary to its name, the range of the German wasp extends far beyond central Europe. These two workers were discovered by the photographer in front of the entrance to their nest in the northwest of England. The two of them were busy cleaning out the inside of the nest and bringing in food.
---
Evening falls at 2,600 meters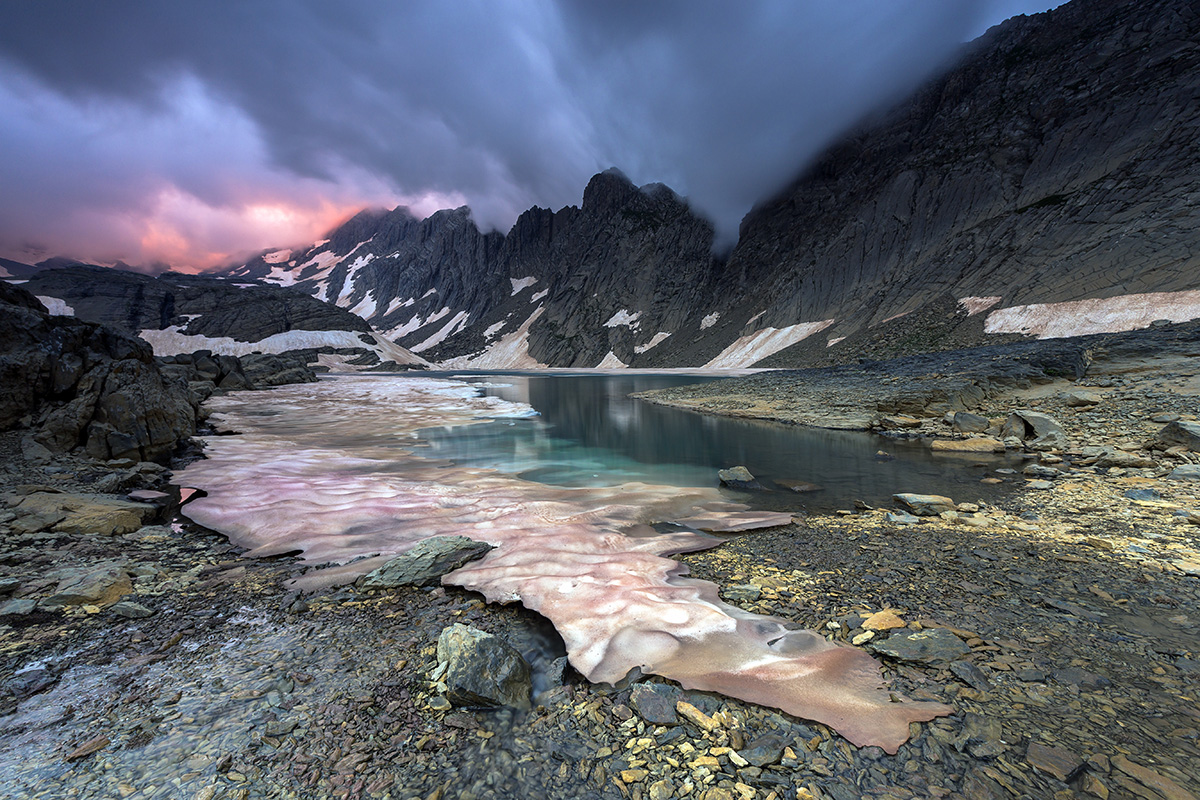 11th place: Javier Lozano Sierra
Just before dusk on a glacial lake in the Pyrenees in Spain: a brisk wind drives the clouds along, while the sun breaks through every now and again, immersing the Ibón de Marmorés in a mystical light. The rose-tinted colour of the snow and ice comes from Saharan sand that sometimes falls along with the snow here in the Pyrenees.
---
Nature answers back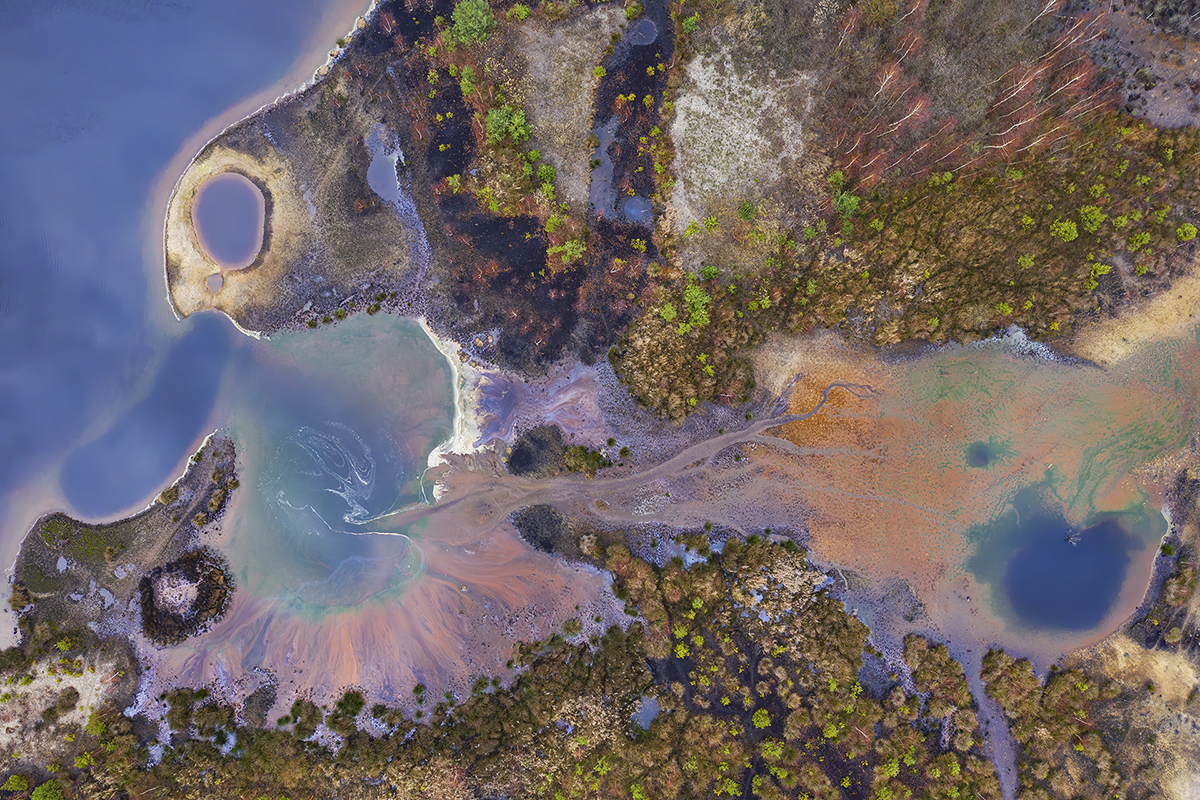 11th place: Oliver Richter
What looks like at first glance like a river delta in the tropics is really a photo of a mining landscape in Saxony. This picture gives us hope, as it shows the great power nature has to restore itself: even in landscapes that have been abused and exploited, new life can re-emerge.
---
Buying the calendar
The 12 prizewinning pictures for this year's competition can also be admired in our large format wall calendar 'EuroNatur – Europe's Natural Treasures 2022', which can be ordered exclusively from EuroNatur-Service GmbH. Available for delivery from October 2021.

To the Webshop
---
Entries begin again from December 2021
In early December 2021, details of how to enter our next "European Treasures of Nature" photography competition will appear on this page.

Information about our 2022 nature photography competition will also be featured in our newsletter and on social media.
Subscribe to our newsletter

Visit us on Facebook, Twitter and Instagram