We stand up for Europe's nature!
There is still a lot of work for us to do but, together with our partner organisations across Europe and with the support of many EuroNatur donors, we have achieved a great deal for the preservation of Europe's natural treasures over the years. On this page you will find highlights of some of our achievements from over 35 years of conservation work.
---
Vjosa Wild River National Park in Albania
EuroNatur and its partners fought for over ten years for this moment: in court, with petitions as well as in talks with government officials and the local population. And, on 15 March 2023, the Vjosa became Europe's first Wild River National Park. As a result, the entire Vjosa River in Albania, from the Greek border to the Adriatic Sea including its main tributaries - a river system totalling more than 400 kilometres in length - was awarded the highest category of protection. This is something unique in Europe.
This Wild River National Park is not only a milestone for the Vjosa and Albania, but for river conservation in Europe as a whole. On 15 March, Albania sent an important signal to the world: We must and we can protect our remaining wild rivers on a large scale.
A long road
Before we started out on our campaign to protect the Vjosa, there was hardly any talk of how valuable this unspoilt river is - or how endangered. Ten hydropower plants were to be built on the Vjosa. By rallying civil society, undertaking numerous scientific studies, and engaging in intensive media and lobbying work at national and European level, we were able to attract the attention the river needed. This enabled us to stop several dams from being built in the first years of the campaign, and later, we laid the groundwork for the establishment of the Vjosa National Park.
Press review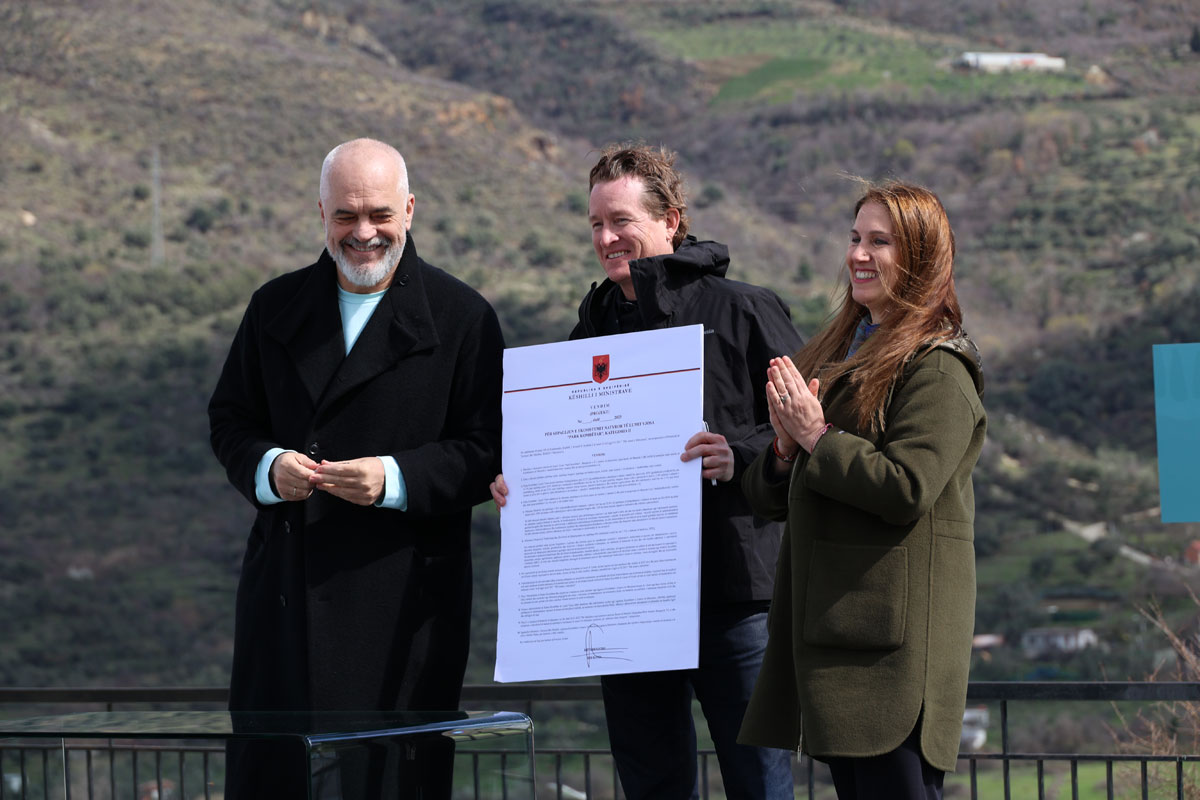 The national and international press also reported on this huge achievement. Here is a small selection: