Important sphere of activity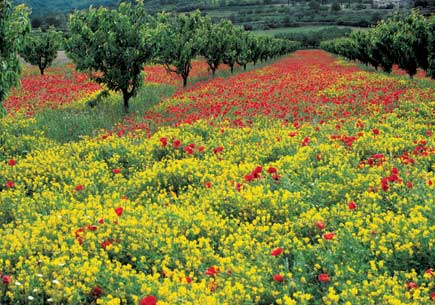 Agriculture contributes significantly worldwide to the emission of climate gasses such as methane and laughing gas. Despite this there are no binding political goals set for Germany or for the member states of the EU to reduce emissions stemming from agriculture. The combined effects of nitrogen-based fertilizers, over-fertilisation of the soil, compacted oxygen-deficient soils and factory farming are that modern conventional methods of farming are producing three times the quantity produced by organic farming.


Demanding "greener" agriculture
EuroNatur has been campaigning for years with political lobbying to distribute EU agricultural subsidies in such a way that a more socially just and ecologically acceptable form of farming is fostered. A raft of scientific studies gives evidence that such a form of farming places far less burden on the climate. Nevertheless these positive effects are largely excluded from the general debate on the climate.

Instead the Federal government and the EU Commission are planning the expansion of biofuels up to 2020 providing a further example of how initiatives intended to protect the climate endanger nature.
In order to produce monocultures of palm oil - which is used in Germany too as "farmer's fuel" and fuel for power stations - the clear-cutting of species-rich virgin forests goes on worldwide. In addition when these energy-producing plants are cultivated intensively they cause substantial emissions of laughing gas.

The example of biofuels demonstrates how important it is not to lose sight of nature conservation and ecologically sensitive land use in pursuing the goal of alternative energy production. We need to reach the political and society-wide consensus that nature conservation is climate protection.