EU Policy Officer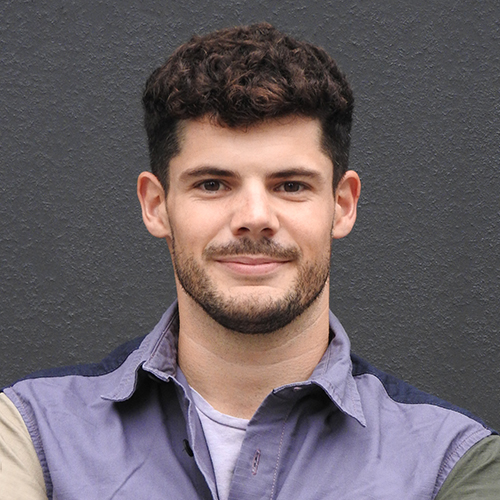 When it comes to tackling biodiversity loss, the EU institutions do show goodwill every now and then, but most of the time MEPs lack the necessary capacity, or simply don't have the right arguments. This is a dangerous gap that we non-governmental organisations want to close", says Thomas Freisinger. Since March 2021, he has been representing EuroNatur's interests in Brussels. Working closely with allied NGOs such as Bankwatch and many others, he works to ensure that the EU's multi-billion euro COVID-19 recovery fund promotes biodiversity and doesn't - as is indicated in the plans of many member states - further fuel species extinction.
"If you take a firm stance in the EU political environment, people will notice you. EuroNatur doesn't compromise too easily; it's one of the organisations known for taking a somewhat harder line - and for standing by it. I think that's a good thing", says Thomas Freisinger.
Thomas Freisinger's European view of life comes very naturally to him. Born in Munich, he spent his adolescence near Bordeaux in France before opting for a double degree programme which allowed him to switch between the two countries every two semesters. In Germany, he studied empirical social sciences, focussing - in a nutshell - on the psychology of human societies. In France, he graduated in European affairs and politics. After gaining several years' professional experience in the public banking sector, where his work involved banking regulation for a greener finance policy, Thomas Freisinger decided to make the leap across into the nature conservation scene.
A passionate racing cyclist in his spare time, environmental protection and nature conservation have long been close to Thomas Freisinger's heart. Even as a teenager he undertook volunteer work, destroying traps illegally set to catch ortolans - a rare species of bunting that is considered a delicacy in the Bordeaux region. The birds are killed there on a massive scale, in contravention of EU and national law.