Preventing conflicts between people and wild animals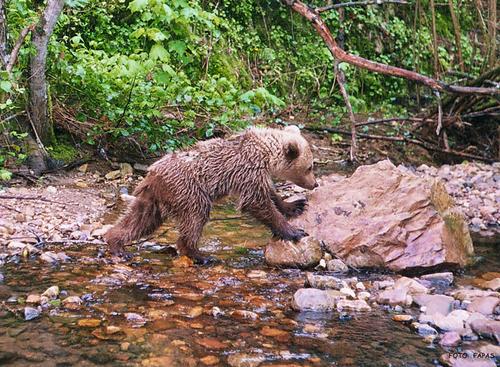 Brown bears have frequently made the headlines this spring. In early April, a bear killed a young man in the Italian province of Trentino. The case also sparked a lot of media coverage in Germany. The background to this tragic incident in Val di Sole has not yet been fully clarified. The bear Gaia (JJ4) was quickly blamed for the death of the jogger, but doubts have since arisen. An expert opinion by two vets is said to have proven that it was a male bear and not Gaia who was responsible for the fatal attack. It remains to be seen what this means for the female bear, who was quickly captured after the incident. The final court decision on Gaia's fate has been postponed until the end of the year.
When bear tracks were discovered near the Bavarian-Austrian border at the end of April and livestock were killed, the first calls for culling were also heard in Germany. Although the establishment of a bear population is not likely here in the near future, we should be prepared for the return of individual animals. The bear population in Trentino has grown faster than expected and young males, at least, are willing to migrate, and 150 kilometres to the Bavarian Alps is not a long distance for brown bears.
EuroNatur welcomes the return of bears, as well as wolves and lynx, to their former territories. Positive examples from our project areas, for example from Spain or from the Dinaric Alps, show that the peaceful coexistence of humans, grazing animals and large carnivores is possible. However, it must be discussed and communicated that the return of the bear will cost money as well as mean the abandonment of old certainties. We believe that our politicians have a duty here. Populism is no way to protect species.