Crime Scene Adriatic - the campaign on bird hunting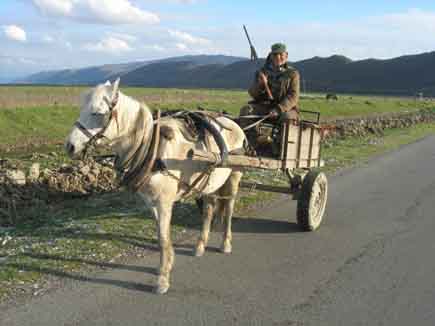 The protection of Europe's migratory birds not only in their breeding but also in their wintering and resting places was the central idea leading to the foundation of EuroNatur. To this day the protection of wild birds is one of our most pressing projects. Especially bird hunting and poaching on the Balkans is one of our permanent issues. Every single year millions of song, prey and water birds are being hunted and killed, uncountable numbers of them illegally. So far only a very small amount of resting places can be considered a safe haven for the feathered long distance travelers.
Over ten years ago EuroNatur already launched a program for the protection of wetlands along the Adriatic East Coast and the migratory birds that rest there on the long journey between their respective breeding and wintering places. Together with our partner organizations we strive to finally stop the so far yearly recurring massacres and to preserve the habitats of migratory birds across borders.


Click here to learn more about the campaign:
Adriatic Flyway conference III