Bird Habitats along the Balkan Green Belt

In the shadow of the former Iron Curtain unique habitats had remained intact. Now under the increasing human pressure to use all available land they are without protection. More ...


---
Bird Habitats along the Adriatic Flyway

Until a few years hardly anything was known about the Adriatic Flyway. But today we know that it is used by millions of birds. More ...


---
Scene of the crime: the Adriatic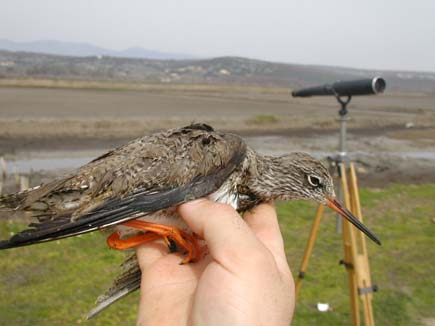 Bird hunting in the Balkans

Hardly anyone in Northern Europe knows about the problem of bird hunting in the Balkans. Altogether it is estimated that well over two million birds are shot there each year. More...


---
Under the banner of the Spoonbill

The white bird with the spoon-like bill is the symbol for intact wetland areas. However above all on their migration route over the Eastern Adriatic (Adriatic Flyway) the spoonbills are exposed to great dangers. More ...


---
Dalmatian Pelicans
Help needed for the rarest pelicans in the world
The Dalmatian pelican is the rarest pelican species worldwide. EuroNatur is campaigning to secure the last remaining breeding areas for the Dalmatian Pelican and to build up further stable breeding colonies. More ...


---
The Eagle – King of the Skies

With their keen eyes Eagles stand for perspicacity and also courage and strength. But the majestic birds are threatened with extinction in Europe. More ...


---
The Vulture on the ascent

They need dead animals to survive and so they don't have the most positive reputation among humans. But in fact vultures are helpful guardians of health. More ...


---
White Storks – back-and-white gliders

Above all it is the changes in land use that threaten the White Stork in Europe: traditionally farmed meadows and pastures are today a rarity in Europe. More ...


---
The Crane

In many cultures the crane is a symbol of good luck. But the majestic great birds are in danger. Above all the increasing loss of intact habitats and undisturbed resting places are posing problems for them. More ...