Last week, the Hungarian government passed a law that effectively abolished the country's nature reserves. This also threatens to endanger the five-country biosphere reserve along the rivers Mura, Drava and Danube.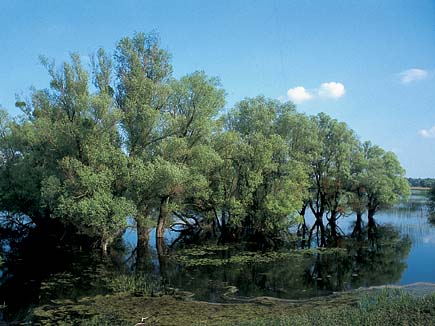 The planned five-country reserve comprises the largely unspoilt river landscapes along the Mura, Drava and Danube between Austria, Slovenia, Croatia, Serbia and Hungary. Together with the Kopacki Rit Nature Reserve and Drava-Mura Regional Park in Croatia and the Hungarian Danube-Drava National Park, the lion's share of this unique river reserve is already protected. Until now, the national park authorities were responsible for guaranteeing that nature and species conservation had priority over commercial interests. However, the change in the law gives the Hungarian National Land Fund (NFA) rights of disposal over all state-owned areas of both uncultivated and agricultural land, including nature reserves. This body has its eyes mainly on revenue for the state's coffers, say Hungarian conservationists. They also believe the NFA lacks the expertise needed to manage and care for the protected areas in the true spirit of nature and species conservation.
There is also trouble brewing on the Slovenian side. There the government has plans to build a hydroelectric power plant on the most ecologically valuable stretches of the river Mura. Although the environmental impact assessment is still taking place, last week the Slovenian government was already applying to the EU commission for funding for the construction project.