Good news from Romania: In the country's south-west, a primeval forest covering more than 400 hectares has been saved from imminent deforestation. The Oltean forest in the Ţarcu Mountains is among the last few remnants of Europe's once widespread primeval beech forests. Last week the responsible authorities announced to make it a protected area.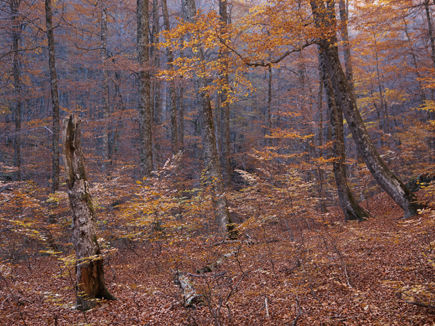 This success is owed to the persistent pressure built up by the Romanian conservation NGO Agent Green over the past weeks with the support of EuroNatur. The conservationists filed a range of complaints against imminent clear-cutting in the Ţarcu Mountains and in February published a video documenting the illegal activities of the decision makers and companies involved in the logging.
Week after week Romania's woods lose thousands of trees even in old-growth forests and other forests of high natural value. Corruption is among the drivers for this unrestrained exploitation. EuroNatur will once again step up its cooperation with Agent Green to fight even more intensively for the protection of the last primeval beech forests.

Watch Agent Green's video about the overexploitation of Romania's forests