On the occasion of the World Wetlands Day past Monday, the Sava River received cross-border backing. Representatives of protected area administrations and other public institutions from all the riparian countries signed a common declaration of intent to step up efforts to protect the ecological values of the Sava, its floodplain forests and its tributaries across the borders.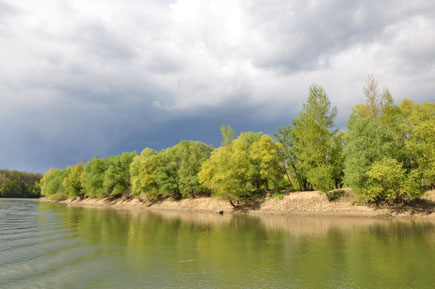 There are several protected areas along the Sava already contributing greatly to biodiversity protection and sustainable development in this unique river landscape. But interchange and common political work was for a long time lacking among protected area administrations and locally active conservation NGOs.

In June 2014 ten representatives of protected area administrations and nature conservation organisations along the Sava River established the SavaParks Network. The common declaration of intent signed on the 2nd of February 2015 is a further milestone towards the goal to set up a persuasive plan for sustainable development of the Sava Region – not least because the event received widespread attention by public institutions and the media. This development is urgently needed, as there are plans for numerous dams and for construction works to facilitate shipping along the Sava.