The Swiss government wants to reduce the protection for wolves in Europe. On November 16th, they submitted a proposal to change the Bern Convention. With that, wolves could be shot more freely than today.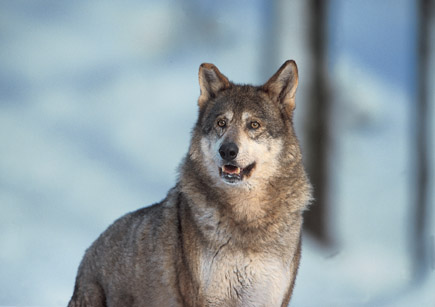 The majority of the Swiss parliament already voted for a law to relax the protection for wolves in September last year. Their members requested the government to draft a petition to modify the Bern Convention accordingly (EuroNatur reported this on October 6th, 2010). The government will now submit this proposal to the Bern Convention. In case the member states will reject this law, Switzerland will opt out completely of the agreement.
All over Europe, wolves have enjoyed special protection by the Bern Convention, which Switzerland also ratified in 1982. The international agreement aims to conserve wild fauna and flora and their habitats on a permanent basis. It lists wolves as a strictly protected species and they may therefore only be shot in exceptional cases.
Nature conservation organisations like EuroNatur are highly alarmed. EuroNatur project leader Annette Spangenberg warns: "This initiative threatens the protection of species in Europe altogether. Switzerland has often acted as a pioneer in nature conservation but with this resolution they give out entirely the wrong signal to other states."
Link to press release about KORA of 16.11.2011 (German)
Link to press release of EuroNatur of 06.10.2011