Winners 2012
Here you can see the winner photos of Photography Competition 2012. We thank all photographers for participating. Please try again! We would be very happy to receive many first-class photos again next year.

Click on the photo to enlarge.
---
Frogs in the rain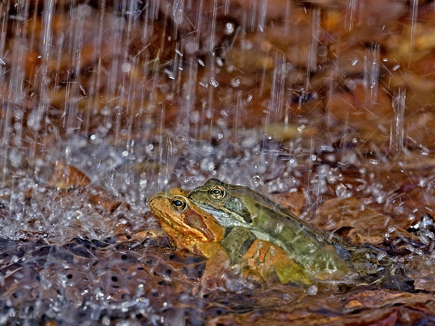 Ist prize: Konrad Funk
Water means life! Amphibeans like the common frog need water on their migration. As soon as temperatures and humidity in spring are right they set off in masses to their breeding grounds, the bodies of water in which they can spawn. They may travel several miles to do so.


---
Greenfinches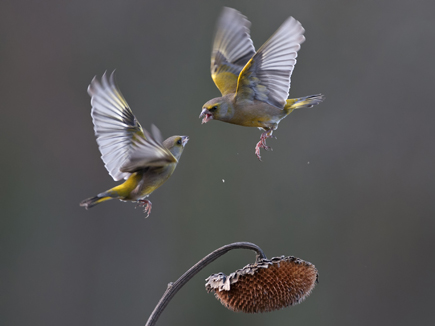 2nd prize: Massimo Bottoni
Greenfinches are your real müsli freaks: these little birds with their distinctive green colouring are particularly fond of sunflower seeds. So much so that the competition for them can lead to fierce squabbles!


---
Alpine marmots on an Alpine pasture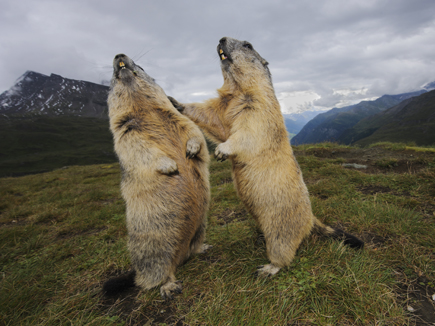 3rd prize: Andreas Volz
Danger ahead? As soon as marmots spy a predator – such as the golden eagle – they warn their fellow-marmots with a long shrill whistle.


---
Parnassius Apollo butterfly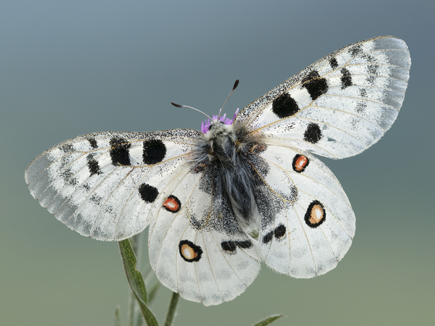 4th prize: Rainer Forster
Photo: the perfect moment: ideal light and no wind. And then the butterfly opens its wings and sits, motionless, on the flower. Click.


---
Sea eagle with a catch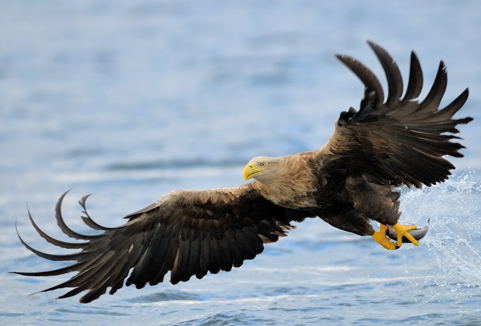 5th prize: Vittorio Ricci
Its broad wings at full span the sea eagle glides just above the surface of the water. Suddenly in a flash it hooks a fish out of the water with its powerful claws, tucking into a bite while still on the wing.


---
White plume moth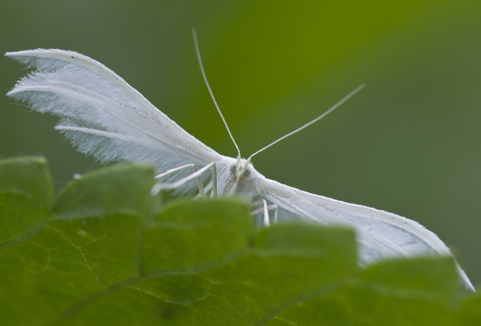 6th prize: Erhard Nerger
This ghostly-looking creature might rather be expected to haunt dark vaults at midnight but in fact it will be found on a war summer's evening at the edge of a meadow (here on a nettle-leaf in Haren an der Ems).


---
Great white egret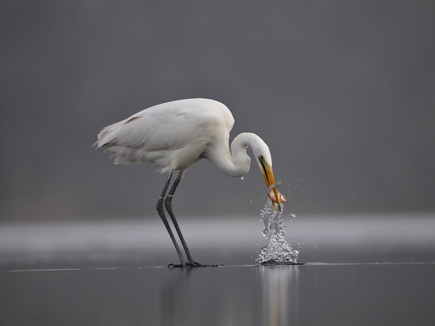 7th prize: Csaba Daróczi
Fresh from the freezer: A great white egret darts its beak into a small hole in the ice – and makes its catch.


---
Trees in mist, Romania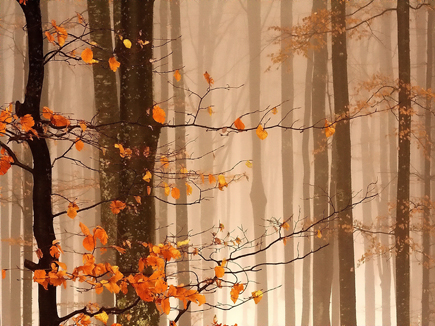 8th Prize: Reka Kovacs
Like a veil, winter mist descends on Harghita Forest near Lake Santa Ana in
Romania. Only the red-gold beech leaves remind one of the warmer days of autumn.


---
Whooper swans in flight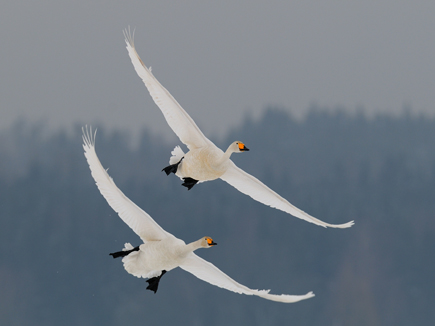 9th prize: Michael Migos
The skies are milling with birds in flight at Tysslingen Lake near the city of Örebo, in the midlands of Sweden. This is one of the largest roosting places for Whooper swans in the whole of Europe. A paradise for bird-lovers and photographers!


---
Grey seal on Helgoland Dune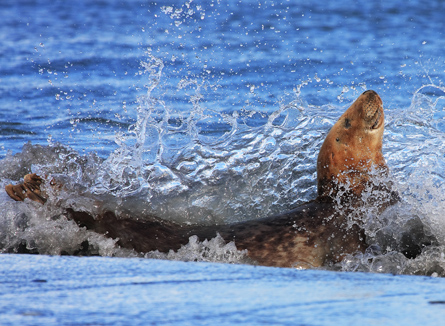 10th prize: Falko Sieker
It is not only surfers who love the surf. It seems this grey seal on the beach of the small island of Helgoland Dune needed to cool off a little on this warm September day and is seen here frolicking in the breakers.


---
Mycena with bonnet mould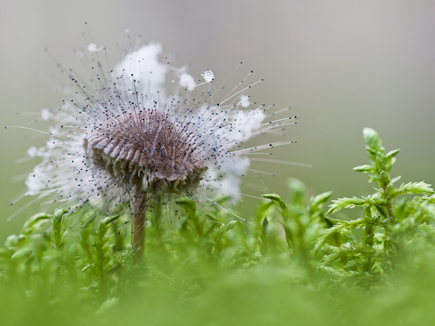 11th Prize: Angela Böhm
You might think this mycena was sporting a flamboyant hairstyle but no – it is faced with a serious problem: there is a mould growing on its head and implacably the hyphea are invading the body of the mycena gradually killing it off.


---
Lynxes in the Bavarian Forest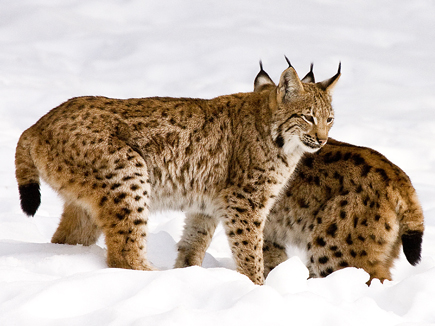 12th prize: Klaus-Peter Selzer
The tufted ears of the lynx give it a regal air but they are in no way there for ornament. They enable this elegant great wildcat to hear the slightest of sounds and so detect its prey from a greater distance.


---
Grey Heron on frozen Berlin Wannsee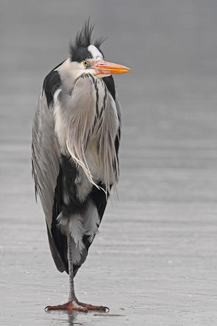 Special Award: Klaus Konieczka
Brrr…it's cold here! Even in winter this grey heron doesn't have to be afraid of cold feet. Standing on one leg, it can warm the other one whilst hiding it in its warm and dense plumage.