"We have great news", Aleksandër Trajçe of Albanian conservation NGO PPNEA was happy to announce in an e-mail to EuroNatur on August, 10th. For the first time the conservationists were able to document a Balkan lynx in Shebenik-Jablanica National Park in Albania with a camera trap.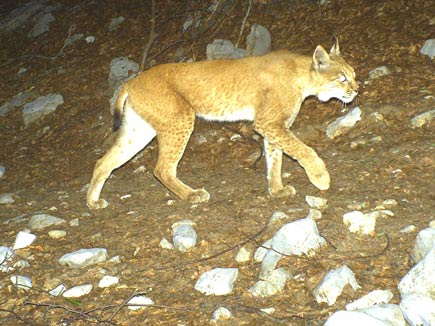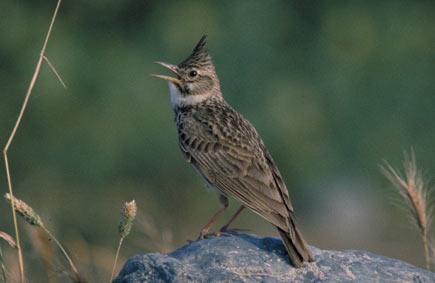 Already in April 2010 a Balkan Lynx was photographed by a camera trap in the neighbouring Jablanica Mountains of Macedonia, proving that this border region between Albania and Macedonia forms part of the habitat of this endangered cat species. But in Albania all attempts failed to provide this evidence up to now. Even during comprehensive field studies in 2009 and 2011 in Shebenik-Jablanica National Park not a single lynx was photographed by the camera traps.

"A Balkan lynx now finally showing up also in the Albanian part of the Shebenik-Jablanica mountain range is a very positive sign. Nonetheless the future of these rare animals remains uncertain", comments EuroNatur CEO Gabriel Schwaderer. Based on intensive preparatory work by EuroNatur und PPNEA, the Albanian government declared 340 square kilometres of this exceptionally valuable mountain range a protected area. But still lynxes are killed by poachers. Furthermore their most important prey, deer and chamois, are hunted excessively. Thus their population densities remain too little to provide the lynx with enough food.

"The declaration of Shebenik-Jablanica National Park was an important step towards long-term protection of Balkan lynx habitats. But now, in order to secure the future of these animals, better management of the protected area is urgently needed", states Gabriel Schwaderer.