Good news from Croatia: on February 10th Croatia's government designated the regional park Drau-Mur. The nature reserve, which is approximately 88.000 hectares wide, is Croatia's first regional park and units the existing nature reserves and the Natura 2000 areas along the rivers Drau and Mur to one large nature reserve.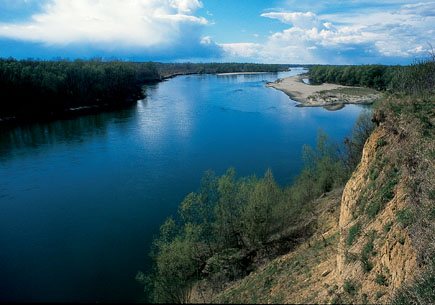 The Croatian Ministry of Culture put the area under "temporary protection" already in the beginning of 2008. With the government's resolution, the nature reserve is now legally protected. "This takes us one step nearer to our goal to realise a five-
border biosphere reserve between Croatia, Serbia, Slovenia, Austria and Hungary," states Dr. Martin Schneider-Jacoby, project leader at EuroNatur. "The future biosphere reserve shall protect the species-rich nature and cultural landscape along the rivers Mur and Drau up to the Danube on a large scale. With this regional park, Croatia has created a good basis for this project."

EuroNatur voted at the UNESCO already in 1996 to nominate the unique river system of Danube, Drau and Mur as a biosphere reserve. That gave momentum for numerous measures to protect this species-rich habitat. "The regional park is the result of our long lasting endeavours in cooperation with the WWF Austria and our Croatian nature reserve partners, and we must secure our success by all means," Martin Schneider-Jacoby says. "The regional nature protection authorities do not have enough personnel to supervise the area sufficiently. The building of power plants, bank reinforcements and river schemes are still an issue and a threat to the regional park despite the official designation."

Together with the WWF Austria, EuroNatur has developed a concept for sustainable protection of the unique river system of Drau and Mur (pdf-file, 6.1 MB, English).