Nine photo competitions – one goal: the most beautiful photograph of the Balkan Green Belt! Nine of EuroNatur's partner organisations in the states along the Balkan Green Belt are joining together to organise a string of international photo competitions for nature enthusiasts to capture the beauty of this region in impressive images.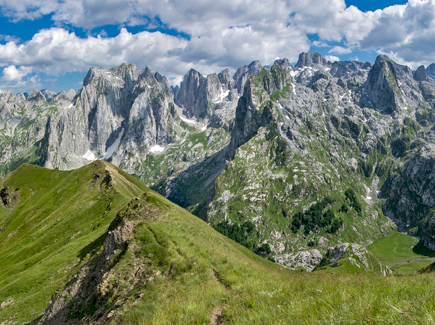 The Balkan Green Belt is the most southern section of the European Green Belt, a corridor of wildlife habitats of exceptional biodiversity reaching from the far north of Europe to the Black Sea and the Adriatic in the south. EuroNatur and its partner organisations in the Balkans want to help raise the population's awareness of this unique biotope network and promote the need to accept action to protect it. This project is being supported by Deutsche Bundesstiftung Umwelt (German Federal Environmental Foundation).
The first Balkan Green Belt photo competition held last year attracted large numbers of participants! Now it is once again time for both the inhabitants of the Balkan Green Belt and tourists visiting these areas to send in their pictures of this highly diverse region's unique and often unspoilt nature and its cultural highlights. Deadline for entries: 15 July 2017.
The following countries are participating in this photo competition: Albania, Bulgaria, Greece, Kosovo, Macedonia, Montenegro, Serbia, Turkey