The city council of Biha? halted the construction of two hydropower plants in the Una National Park in Bosnia and Herzegovina. The planned hydropower plants Martin Brod and Dobrenica would reduce the status as a national park to absurdity and would destroy one of the most magnificent rivers in the Sava River Basin.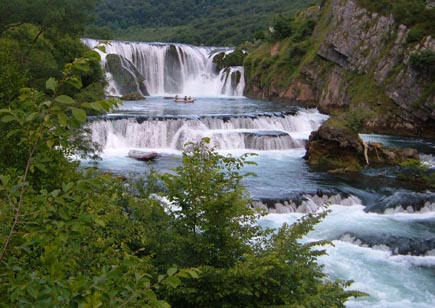 EuroNatur resolutely voiced protest against the permits for the power plants to the competent ministries and to the city council of Biha?. Successfully: Responding to massive public pressure, the Biha? city council now unanimously withdrew the permit it had granted just on the 15th of July, 2015.

Working together in the campaign "Save the Blue Heart of Europe", EuroNatur and RiverWatch stand up for the protection of the Balkan rivers.