In the Montenegrin national park Lake Skadar, those in charge of the controversial construction project "Porto Skadar Laker" want to create facts on the ground: Shortly before Christmas the first excavators arrived. But it is not too late to stop the project going forward. Sign the petition of the citizens' initiative "Save Skadar Lake"!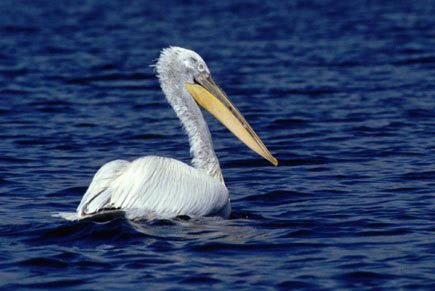 Under the title"Porto Skadar Lake" the French businessman Lionel Sonigo wants to build a large luxury hotel with a panorama restaurant, private mansions, and a marina on the six hectare peninsula Biški Rep. The development plan in the works for the national park Lake Skadar also poses a threat. Amongst other things it envisages the construction of hotels, marinas, roads, and a highway until the year 2025.
EuroNatur is working together with its local partners to obtain effective protection of the ecologically sensitive area. In a petition, the citizens' initiative "Save Skadar Lake" requests the Montenegrin Prime Minister Duško Marković to put an immediate end to the planned construction projects in the national park. Take a stand against the destruction of nature in the national park and sign the petition!

Petition of the citizens' initiative "Save Skadar Lake"
More about the EuroNatur project area Lake Skadar