One of the last and most valuable primeval forests of Europe is threatened by logging. The Boia Mica Valley is situated in the midst of the Fagaras Mountains, Southern Carpathians, and is shown to be one of the last strongholds of European wilderness.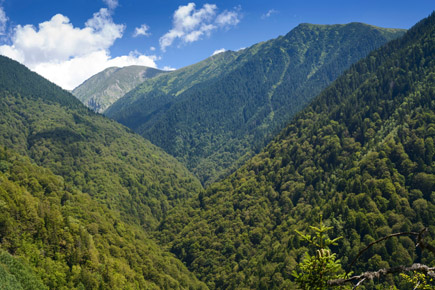 However, construction works for a forest road into the so far untapped area have been completed already in October. And there are plans for another broad service road into the valley. Together with our Romanian partner organisation Agent Green and renowned international forest scientists, EuroNatur in an open letter calls on the Romanian government to act urgently and to save Boia Mica, which is a natural treasure of European significance, from destruction.
There are hardly any primeval forests left in Europe. As the one EU Member State where more old-growth forests survived to date than anywhere else, Romania currently still harbours 60% of the continent's remaining old-growth forests (excl. Russia). But this unique natural treasure is dwindling away: Over the past ten years, vast areas of these more than 6000-year-old forest ecosystems have been destroyed. Many of these primeval forests have been cut down illegally.