Ursula von der Leyen warns of allegedly "dangerous wolves" - nature conservation organisations criticise misleading statements and dubious data collection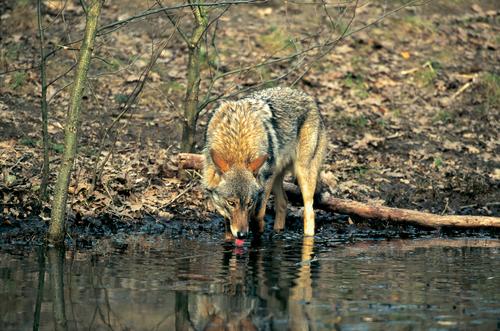 In an open letter, numerous nature and animal protection organisations have criticised EU Commission President Ursula von der Leyen for her harsh choice of words on the subject of wolves. In a press release of the EU Commission, von der Leyen had described wolves as a "real danger for livestock and potentially also for humans". International nature conservation organisations, including EuroNatur, reacted with "great concern" to the misleading wording, which stirs up unnecessary worries and, above all, is not based on scientific data. "In Europe, the wolf does not generally pose a threat to humans," also emphasises Antje Henkelmann, Wolf Project Manager at EuroNatur. "We have to find ways to avoid conflicts between humans and wild animals as much as possible and to protect herd animals - attacks on farm animals can be almost ruled out with proven countermeasures and, in case of doubt, financially compensated. The fact that the EU Commission President is now arguing beyond the scientific facts and shooting so sharply against the wolf fills us with concern."
In addition, the nature conservation organisations criticise a non-transparent and short-term data collection via email, which the Commission wants to use to possibly reduce the protection status of the wolf. "The wolf must not be used as a Trojan horse to change the Habitats Directive, which protects so many other species across Europe," says Antje Henkelmann. "The directive must not be watered down, serious data from member countries is available."