Decision on December 21 in the Council of Ministers, Sofia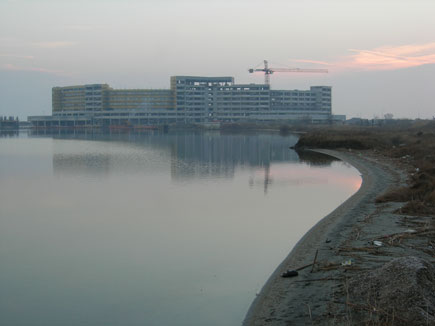 Press release, December 20, 2006
Radolfzell/Sofia. The European Nature Heritage Fund (EURONATUR) informs that shortly before Bulgaria's accession to the EU, they learn about the contempt of requirements regarding nature conservation.
With its accession to the European Union, Bulgaria is obliged to present a record listing the most important natural reserves of the country for inclusion in the European Ecological Network NATURA 2000.
EuroNatur points out that against all scientific investigations during the last four years, not even half of habitats in need of protection will be included. The decision will be taken by the Bulgarian Council of Ministers in Sofia on December 21.
Ivelin Ivanov of the Bulgarian EuroNatur partner organisation Green Balkans deplores: "More than 150 experts of different associations and institutions have been painstakingly elaborating the list. Yet for some months now, the "Timber Mafia" and the Hotel Lobby have been trying to delete as much areas as possible from the list, so that all of a sudden, only 15% instead of 30% of the country's surface shall obtain NATURA-2000 status."
Gabriel Schwaderer, manager of EuroNatur, adds: "The EU-protection does by no means exclude a sustainable use of such areas. For the conservation of endangered species, such as the eastern Imperial Eagle, wolf, lynx or vulture, but also for the local population, an ecologically sound development of the areas is much more important than the short-sighted profit motive of a few hotel owners and timber traders. Noticeably, the affected areas mainly include valuable forests in the Rhodopes and the last unspoilt coastal sections of the Bulgarian Black Sea Coast.
EuroNatur calls upon the Bulgarian Government to take a responsible decision on behalf of the rural population and for nature protection; at the same time, we appeal to the European Union to insist on the implementation of the environmental regulations.
Further information on www.greenbalkans.org
Questions:
European Nature Heritage Fund (EuroNatur)
Konstanzer Str. 22
78315 Radolfzell
Germany
Phone 07732 - 92 72 0
Fax 07732 - 92 72 22
E-Mail info(at)euronatur.org
Internet www.euronatur.org