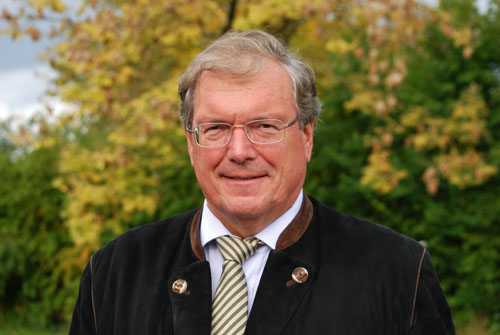 He is one of the trailblazers of the European Green Belt. Yesterday, Prof. Dr. Hubert Weiger received the German Environmental Prize in Braunschweig. Prof. Weiger is chairman of BUND (Friends of the Earth Germany) and chairman of BUND Nature Conservation in Bavaria, as well as a member of the EuroNatur board. He received the award alongside Inge Sielmann and Dr. Kai Frobel for his outstanding merits in preserving the Green Belt.

The Green Belt along the former inner German border has been the first and largest pan-German nature conservation project. Starting with the Green Belt in Germany, the vision of a pan-European Green Belt initiative emerged to protect the continent's longest habitat network. EuroNatur has been working for years with partner organisations, governmental and non-governmental players, to preserve the precious natural and cultural landscapes along the former Iron Curtain as a green lifeline. It's the declared goal to make the European Green Belt a pan-European habitat network that protects and connects the most important biotopes – across national borders.

"We are given the unique chance to conserve the heritage of our own dark history as a living monument. Not only can we tear down borders, but we can also overcome borders in a positive way and recognize that Europe's strength is in diversity", says Prof. Dr. Hubert Weiger in his acceptance speech.

The German Federal Environmental Foundation honours achievements that are exemplary for environmental protection and preservation or contribute to reliefing the environment markedly in the future. The German Environmental Prize 2017 was presented on 29 October in Braunschweig by German Federal President Frank-Walter Steinmeier.