Last Thursday the Parliament of Albania by a large majority passed a nationwide moratorium on logging. Over the next ten years, no log shall leave Albania. Forest exploitation is restricted to local users' associations, whereas private companies now have a bad hand: They are strictly barred from any logging. Offenders may face up to ten years in prison.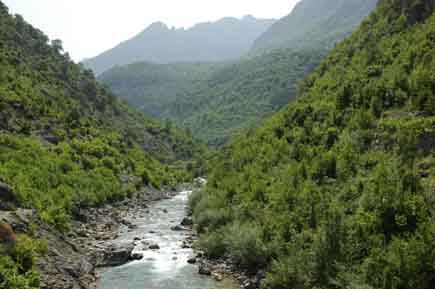 "The present Albanian Government finally realized the urgency of the situation and consistently made this radical but necessary decision. Business as usual would have depleted the country's natural capital in no time", says Thies Geertz, who is in charge of EuroNatur's project to protect the last Balkan lynxes. Habitat destruction is among the main reasons, why these fascinating cats now are on the brink of extinction. And on top of threats is the massive deforestation in Albania.

For supplying the economically and politically isolated country with wood for fuel and construction in times of Cold War, the forests have been massively overexploited from the 1970s. Only remote forest districts, like in the Albanian Alps, remained untroubled for a longer period. But after the political transition in the early 1990s, these few remnants came under massive pressure by the timber industry.

More about EuroNatur's work to protect the Balkan lynx.