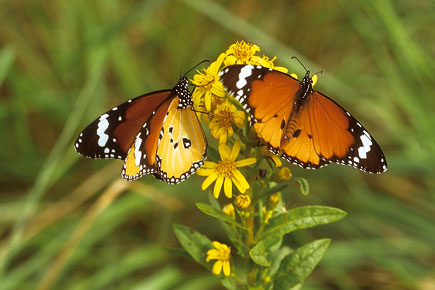 The decision at the end of July to make the Saline Ulcinj salt flats a designated nature area was only the beginning. It has just been announced that the Montenegrin government has also decided to secure seven further areas as nature reserves in addition to Saline Ulcinj.
The future nature reserves include such valuable natural gems as the Sasko lake and the Saline Tivat salt flats, which are of great significance for the international protection of migratory birds. Their parliament is also recommending that those areas that had already been proposed for designation as reserves by 2009 should, following a conservation assessment, be subject to a higher level of conservation than originally foreseen.

This development is all the more welcome, as the Montenegrin government has for many years blocked the efforts of the conservation lobby. This positive about-turn by the government is a result of the long-term involvement of EuroNatur and its partner organisations. As early as 2002 EuroNatur , together with the Montenegrin society for the protection of birds, CZIP, and the regional environmental organisation Skutari in Albania, demonstrated in black and white the considerable ecological value of the cross-border area of the Bojana-Buna delta and its Saline Ulcinj salt flats. This study, along with other assessments and criteria, have provided the basis for Montenegro's recent decision to designate Saline Ulcinj and other areas as conservation areas.


More on EuroNatur's work to conserve the Saline Ulcinj
More on the Bojana-Buna Delta