In 2016, the Transcarpathian Regional State Administration announced its plans to build a ski resort of the same name in the Svydovets mountain massif. Now it has become public that the developer has decided to build two more resorts in the Ukrainian Carpathians. It would be a gigantic complex for up to 65,000 visitors.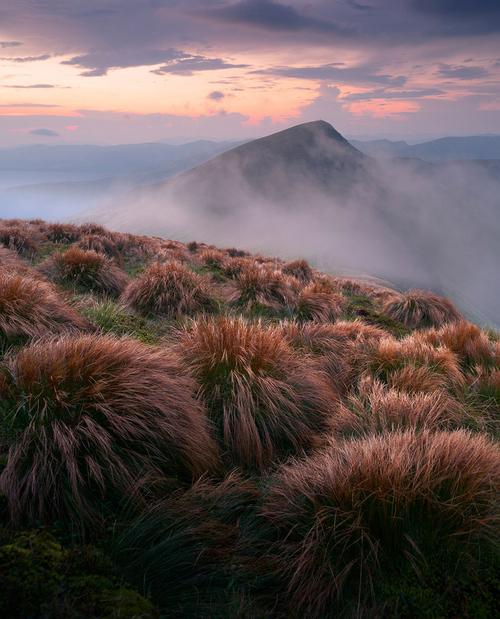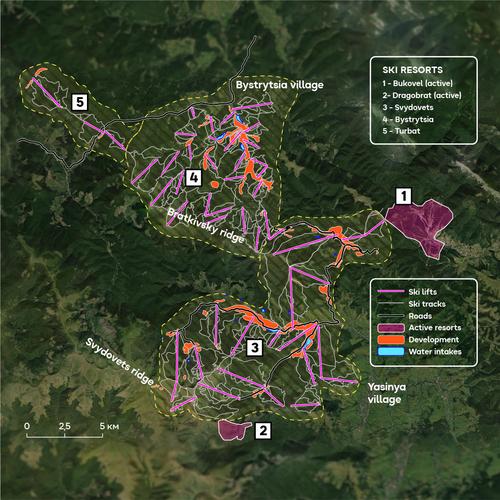 Even the original plans for the planned ski resort in the Svydovets mountain massif were already enormous: more than 30 ski lifts, 230 kilometres of ski slopes, 700 hectares hotel premises, even a private airport. Environmentalists have been fighting the developers in court for seven years. The company that initiated the construction of the resort is closely connected to the Ukrainian oligarch Ihor Kolomoiskyi. The latter has now decided to build on two areas adjacent to Svydovets - the Bratkivskyi Ridge and the forests around Mount Uria.
The two planned resorts would cover an area of 2,800 hectares and, together with the hotel facilities in Syvdovets, would accommodate up to 65,000 tourists. A town of its own would arise in the middle of the Carpathian wilderness. The local councils of Polianytsia and Ust-Chorna have already approved of the construction of the gigantic holiday resorts.
"If Kolomoiskyi's new projects were to be implemented, this would mean the destruction or massive harm of at least 3,000 hectares of primeval and natural forest, meadows and rivers. According to the current maps, the construction site, ski slopes and the cable cars will run through protected areas of Svydovets", says biologist Yehor Hrynnyk, head of the Ukrainian Nature Conservation Group. "In addition, all the ski resorts together would produce about 15,000 cubic metres of waste water every day. In view of the drought of 2022, which even the inhabitants of the highlands felt, and the sewage problems that have not been solved for years, the consequences for people and nature are obvious, not to mention the prospects that climate change will bring," warns Hrynnyk.