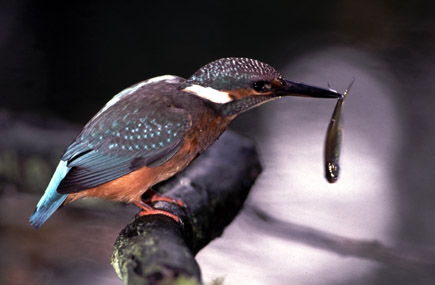 February 2 is World Wetlands Day; "Forests for water and wetlands" is this year's motto.


Radolfzell. Beach holiday and a steel blue Adriatic Sea: that's what most people have in mind when thinking of Croatia. Yet very few know that its hinterland hosts the largest floodplain forests in Europe. "Here, you can still find floodplain forests like a hundred years ago in Germany, along the rivers Rhine and Danube. The topography of the river Drava is something like the Amazonas of Croatia", says Gabriel Schwaderer, director of the European Nature Heritage Fund EuroNatur. Drava, Danube, Mur, Neretva and Sava are the last rivers in Europe offering extensive floodplain forests, like they used to be in Central Europe in former days. And all of these rivers run through Croatia.

And all of these rivers are presently being regulated. Shortly before its scheduled EU-membership, the legal entity for water management of Croatia (Hrvatske Vode) is working full speed to secure the contracts for the regulation and structural enlargement of the rivers Sava, Drava, Danube, Mur and Neretva. These activities would entail the destruction of unique natural habitats in Europe and sharply contrast the fact that, two years ago, Croatia applied for all of its floodplain forests to be included in the European Natura 2000 ecological network. Without this application, Croatia would not have stood a chance for being admitted to the EU. Now that this membership is imminent, the constant interventions of the Croatian water management entity Hrvatkse Vode and its plans of wide-ranging river regulations make these aims of nature protection look a complete farce.
EuroNatur sharply criticises the activities of the Croatian water management company. According to Schwaderer, Croatia systematically deludes the process of EU-membership by continuously destructing its floodplain forests. On occasion of this year's "World Wetlands Day, forests for water and wetlands" on February 2, EuroNatur, in corporation with WMF Austria and five Croatian environmental organizations will file a complaint at the EU-delegation in Zagreb. "We have elaborated a joint statement, stating that Croatia is not implementing European right. Croatia's elemental contribution for being admitted to the EU must be the unrestrained protection of the largest European floodplain forests and its rivers", says EuroNatur project leader Dr. Martin Schneider-Jacoby.
Background information:
The "World Wetlands Day" on February 2 is organized by the Ramsar Convention every year.
Link to Amazonas of Croatia on YouTube
Joint statement of environmental organizations (pdf, 216 Kb)

Interview partner and photos:

EuroNatur
Konstanzer Straße 22
78315 Radolfzell
Phone: 07732 - 92 72 10
Fax: 07732 - 92 72 22
E-Mail: info@euronatur.org
Internet: www.euronatur.org
Contact: Dr. Martin Schneider-Jacoby
Media contact: Katharina Grund