EU Commission presents country reports on accession candidates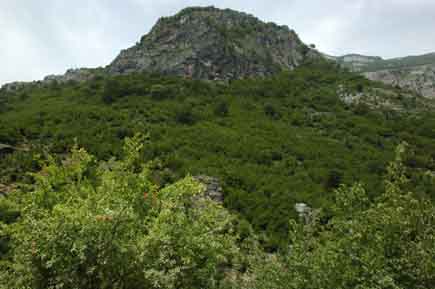 Every year, the EU Commission presents country reports on all candidates for EU membership. The reports on the Western Balkan states are of particular interest to EuroNatur. The current reports also show that all Western Balkan countries still have a long way to go, not only, but especially in nature conservation.
The further expansion of hydropower is criticized in almost all country reports. In particular, the EU Commission criticizes the lack of transparency in the approval procedures and the fact that nature conservation concerns are usually not taken into account. A development that EuroNatur has been observing for some time is now also reflected in the country reports: illegal logging is increasing rapidly in the Balkans and the EU Commission is calling on some of the Balkan countries to solve this problem.
The EU Commission is particularly clear in its report on Albania: it criticizes the Albanian government for signing a contract in April 2021 to build an international airport in the Vjosa-Narta lagoon, even though it is protected by national laws and international nature conservation conventions. Furthermore, the EU Commission points out that the Vjosa deserves effective protection as one of the last wild rivers in Europe. Thus, the EU Commission reinforces demands to the Albanian government, which EuroNatur and its Albanian and international partner organizations have been making for a long time.