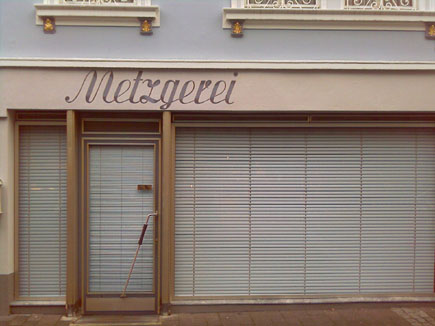 On 29 April 2004 the new EU hygiene regulations were published in the EU Official Journal and came into force on 1 January 2006. It took Germany three years to establish national provisions with the 'Ordinance on the implementation of EU food hygiene legislation' which was passed on 8 August 2007.
In contrast to earlier provisions, the new regulatory framework does not contain detailed specifications but instead sets out certain objectives. This allows for greater flexibility which is to provide more scope for implementation, especially with a view to accommodating the specific needs of small-scale establishments which use traditional methods. A study carried out by EuroNatur in cooperation with NEULAND e.V. set out to assess whether the scope created with the new regulations was in fact being used in the interest of the small, traditional butcher shops and whether there are stumbling blocks creating problems with the approval process.
One of the principal results of the study shows that there tend to be problems in all of the German Federal Lands. These are mostly due to uncertainties on the part of the authorities in charge regarding the implementation and interpretation of the regulations.