The salt pans in the south of Montenegro have been entered into the cadastre of the city of Ulcinj as state-owned land. This finally settles the question of ownership, which has been a long lasting dispute with the salina's insolvency administration.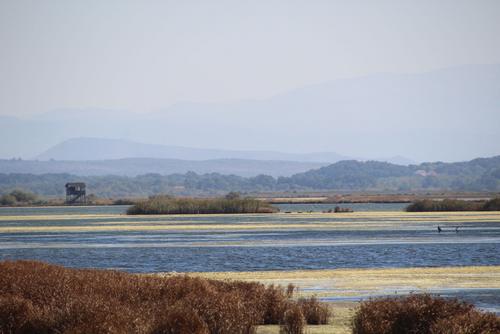 EuroNatur and its partners in Montenegro welcome the decision of the Ministry of Environment and the Municipality of Ulcinj to establish as soon as possible a joint administrative organisation for the sensitive ecosystem of the Ulcinj Salina, who will in future steer the destiny of the nature park designated in 2019. This decision finally demonstrates the political will of the government not only to enforce the formal protection of the area on paper, but also to advocate for restoration and the future of the salt pans through investments.
The administration is expected to start their work in October this year. EuroNatur and its partners in Montenegro will accompany the further process and influence it along our lines. It could become critical how the positions in the committee will be filled. We expect from the government in Podgorica and the Municipality of Ulcinj to put nature interests above party interests and to staff the nature park administration with professionally competent personnel.