It has now been unequivocally confirmed that the Ulcinj Salina in Montenegro is owned by the state. The government body responsible has ruled that the salina should be registered as state property in the country's land register.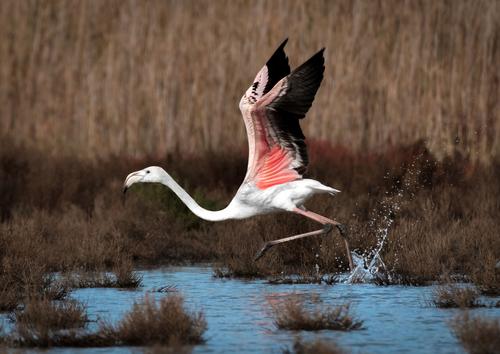 Good news from Montenegro just in time for Christmas: the Ulcinj Salina is state property and is to be registered as such in the Montenegrin land register. The decision comes after many years of wrangling over ownership. Investment fund Eurofonds had claimed property rights and, for many years, this had been a major obstacle to the implementation of conservation measures at the salina. In July this year, the Ulcinj Salina was unanimously declared state property by the Montenegrin Privatisation Council. Now the government has endorsed this view and ruled that the state of Montenegro should be registered as the site's owner in the land register.
"The era of uncertainty over the Ulcinj Salina's ownership has come to an end. We now need to very quickly implement the urgently needed conservation measures so that the salina can once again fulfil its function as an important bird habitat. The funding for this is already in place. However, we are continuing our efforts to find more financial backers who are willing to invest in long overdue conservation measures at the salt pans," said EuroNatur Executive Director, Gabriel Schwaderer.
More good news: since the beginning of December, Croatian conservationist Goran Gugić has been entrusted with the task of setting up a suitable management structure for the Ulcinj Salina Nature Park. Gugić, who was honoured with the EuroNatur Award in 2011, has already demonstrated his expertise in managing natural resources in Croatia's Sava Floodplains and in Albania.