Code of conduct for nature photographers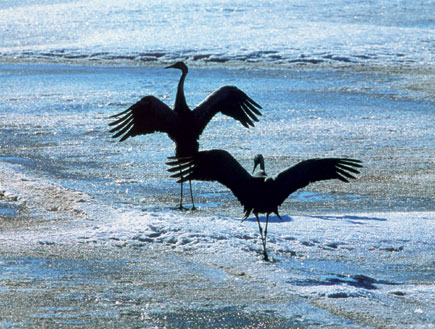 The nature photographer may under no circumstances endanger the life of plants or animals or disturb their way of living. The life and wellbeing of any creature and the respect of its habitat is far more important than any picture could be.
1. The observation of legal regulations for wildlife protection is imperative.
2. Do only take pictures in natural environment. Picking flowers or pursuing animals for the sake of a photo is absolutely unacceptable.
3. When taking pictures, neither the object nor its surroundings should be altered. Be very careful not to damage the natural protection of the object and not to go below flight distance. Please be particularly cautious when using photoflash.
4. Taking pictures of birds in the vicinity of a nest is dissuaded.
5. Disturbing foraging animals or animals feeding their offspring is to be avoided on all accounts.
6. Gathering places, sleeping or resting places shall not be disturbed in any case.
7. Generally, any interference in the natural habitat is to be avoided. Therefore we recommend not to use baits such as birdsong playback or food to attract animals. In case of doubts please contact the local nature conservation office.
8. Manipulation of animals (e.g. holding or moving them) or plants (e.g. pinching) is usually inappropriate, often to be avoided and sometimes totally unacceptable. If pictures can only be taken after such manipulation, one can better wait for another opportunity.