Can you still remember 1993? Bill Clinton was inaugurated as 42nd President of the United States, the Red Army Faction carried out its last attack in Germany and dancefloor song Mr Vain by Culture Beat was the summer hit of the year. It was all a long time ago... And that same year, another significant thing happened - at least for EuroNatur: the EuroNatur photo competition "Europe's Natural Treasures" was born.
Bringing nature closer to people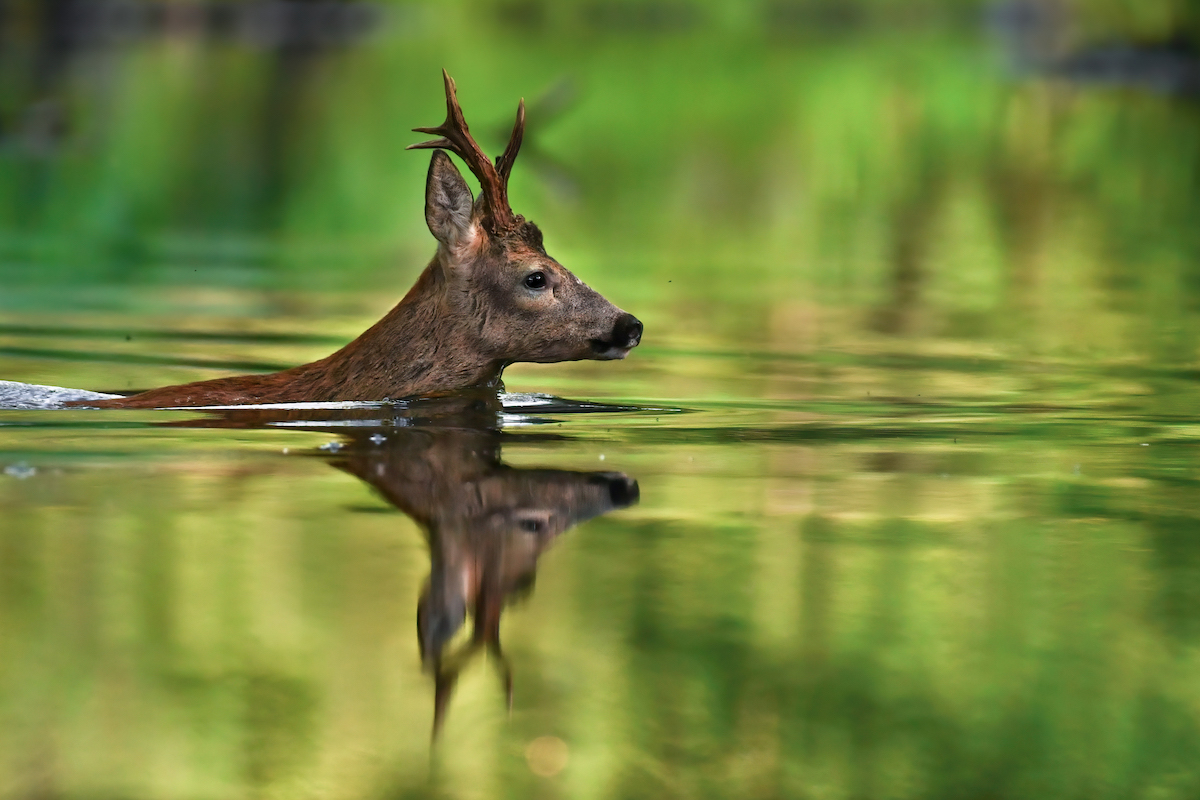 People can only value what they know. They will only protect what they value. It was this idea that led, in 1993, to the creation of the EuroNatur photo competition. And that same motivation remains relevant today, 30 years on. What began in 1993 as a small competition with about 150 entries, developed over the next 30 years into one of Europe's most prestigious nature photography competitions with - at the last count - 3,100 entries, portraying the continent's animals, plants and landscapes. In particular, the 2017 switch from outdated non-monetary prizes to cash awards has fuelled a veritable boom in entries.
From the very beginning, nature enthusiasts were able to bring scenes from nature right into their own homes - in the early years, in the form of a desk calendar. It was a weekly calendar, so it contained far more pictures than today's monthly one. "Back then, there were significantly fewer entries, but at the same time we managed to print far more photos," says EuroNatur Executive Director Gabriel Schwaderer, recalling the early days of the photo competition. "The chances of making it into the calendar have diminished significantly."
However, the quality of the calendar is higher. The large-format wall calendar is one of EuroNatur Service GmbH's premium products, with an annual print run of 2,800 copies. Each year, entries are received from an established core of very good photographers and image makers, who also win prizes in other photographic competitions. But up-and-coming photographers also have a chance of getting into "Europe's Natural Treasures". In the 2022 photo competition, for example, 17-year-old Luca Lorenz took 3rd place with his swimming roebuck.
From 3000 down to 12
So, who actually decides which photos will make it into the 12 much-coveted winner's places? A permanent fixture on the competition jury is Kerstin Sauer. For 16 years, the graphic designer has managed the photo competition at EuroNatur. And, almost always involved is EuroNatur Executive Director, Gabriel Schwaderer. They are supported in selecting the final images by our expert partners, with whom we jointly publish the calendar - and who bring very different specialist knowledge to the table. For some years now, our partners have been "natur" magazine, Gelsenwasser AG, and LichtBlick photographic studio in Constance.
The jury convenes every year in early summer. Before the Coronavirus pandemic, meetings took place at the Academy for Nature and Environmental Protection in Baden-Württemberg. The jury members all used to travel to Stuttgart for the event, but since 2020, the three to five men and women have met online to choose the year's best nature photos. "The first digital jury session was a challenge," says Kerstin Sauer. "None of us were particularly skilled in using Zoom yet, so the usual questions such as 'Can you hear me?' and 'How do I share my screen?' kept on coming up. There was also the question of whether we would be able to stay focused for the entire day while looking at and evaluating photos digitally. Now, we're well practised and will probably keep the online format for the next few years," says Sauer. "It's easier to schedule the meeting, and people no longer have to travel to Stuttgart from different parts of Germany."
With such a large number of entries, it is only logical that Kerstin Sauer should draw up a shortlist even before the jury meeting begins. She then presents this to her fellow jury members in a quick run-through. To narrow down the field of favourites, just a simple majority vote is needed initially, and then an absolute majority is required for the last remaining fifty or so pictures. "That's when we sometimes have discussions," says Kerstin Sauer. "Each jury member weighs up the various criteria differently, and we also want the images we have chosen to represent the greatest possible variety of Europe's nature. This helps to keep the visual imagery of the calendar exciting," adds Gabriel Schwaderer.
Images that do not make it into the top twelve as a matter of principle include those featuring domestic animals and livestock. "A few years ago, we had a deluge of cat pictures," remembers Kerstin Sauer. "It was probably the year that cat videos became so popular on YouTube. But we want to portray Europe's nature, so only wild animals and wild plants make it into our calendar," Sauer explains. Nude photographs are also routinely rejected, even though people submit them again and again. It doesn't matter how appealing the photos are, or if they have been taken in a beautiful landscape, images with people in them have no chance of getting into "Europe's Natural Treasures".
New technology trends and missing species
The rapid rate at which the world has developed over the past 30 years is also reflected in the technical development of the EuroNatur photo competition. While in 1993 the majority of the photos were still submitted as slides or even prints, these have declined massively in recent years. Digital photography now clearly predominates, especially since it has been possible to take part in the competition online. There are now drone shots too, which reveal completely new perspectives of the landscape. Other recent trends include entries from more distant regions of Europe (Scandinavia) or more difficult-to-reach habitats (underwater photography), as well as a growing internationalisation (entries from 56 different countries were received for the 2018 competition).
There is a worrying trend, however: "In the past, people submitted a lot more pictures of insects and common species," says Kerstin Sauer. "I don't think this has anything to do with lower levels of interest or new aesthetics. It's more a reflection of the dramatic loss of our biodiversity."
If there are barely any partridges, butterflies or cornflowers left in the cleared landscape, no one will be able to take photos of them either.
On the occasion of the anniversary of the "Natural Treasures of Europe", Kerstin Sauer has two wishes. "So far, the gender balance in the submissions is not yet balanced. I would like to explicitly encourage female photographers to take part in the competition. And I would be happy if nature and photography enthusiasts would continue to walk through nature with open eyes and take their time to take beautiful pictures. Then I am convinced that the winning pictures of the EuroNatur photo competition will continue to inspire people for the beauty and diversity of Europe's nature for the next 30 years."

In 1993, there was also a special moment in store for the author of this article: it was the year he started school.