Patagonia makes sports jackets and sells climbing ropes, tents and all things designed to enhance the outdoor experience. But that's not all. For many years, the company has also supported our efforts to protect the Balkan rivers. Patagonia uses its skills and resources to create awareness and, through its brand reputation, helps to open important doors. In this interview, Ryan Gellert talks about the project which is so close to his heart - the Vjosa National Park - and about why striving solely to maximize profit is no longer an appropriate business strategy.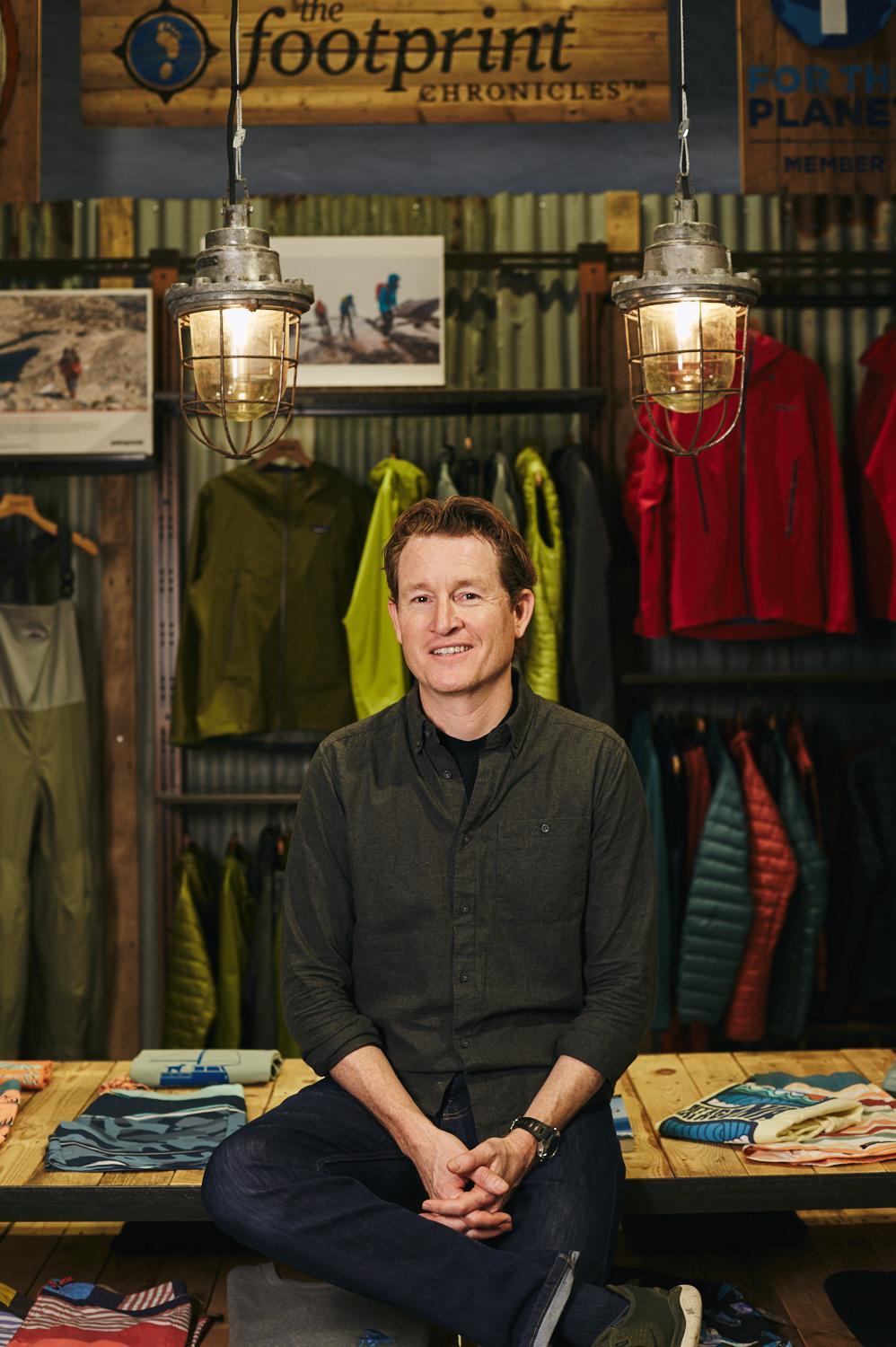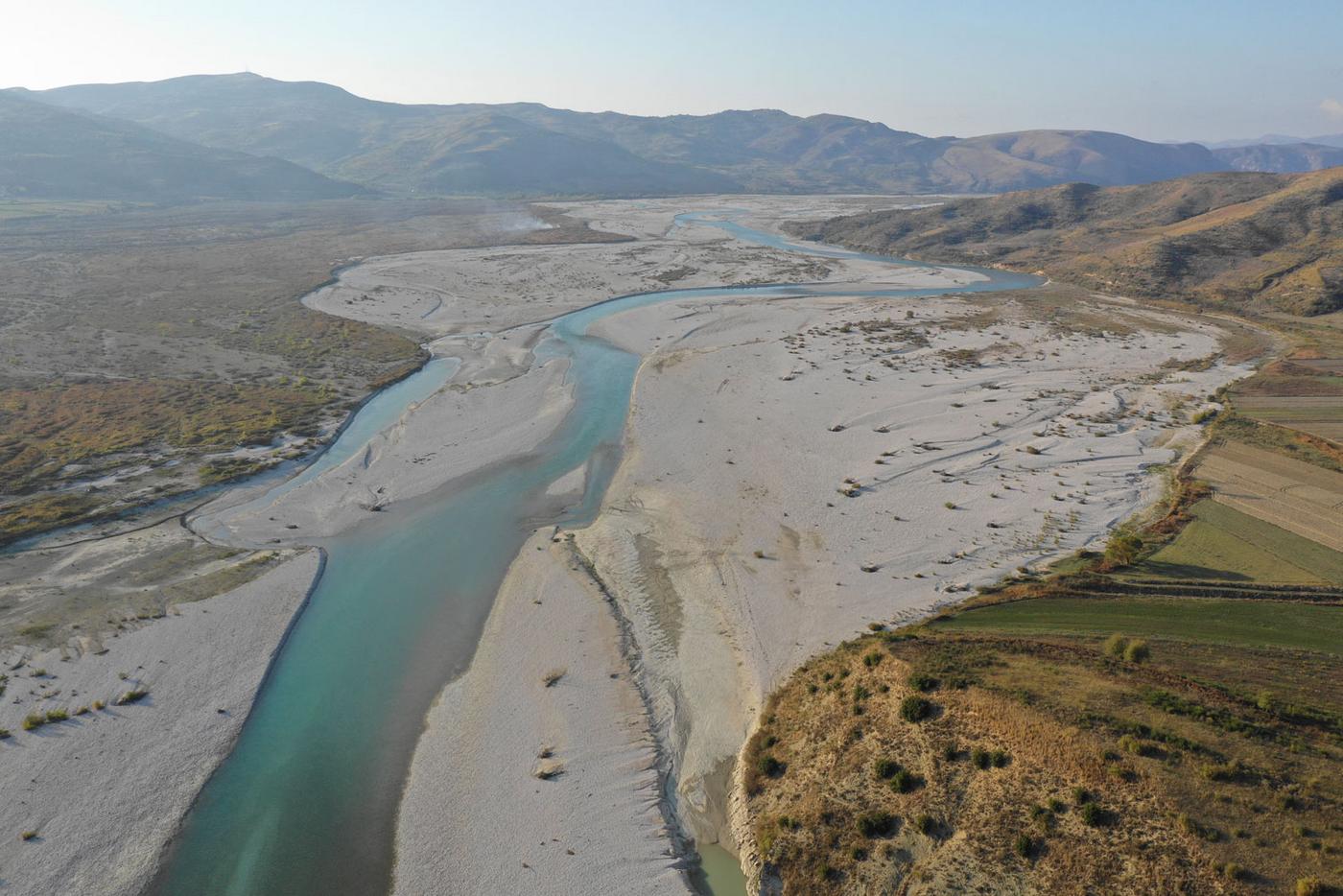 In June, the Albanian government officially declared its intention to establish a Vjosa Wild River National Park. EuroNatur, EcoAlbania, Riverwatch and many others have been working toward this for a long time. Patagonia has also been very actively involved in this area. What does this latest achievement mean for the protection of the Vjosa, and beyond?
For context – we have been supporting the Save the Blue Heart of Europe campaign for seven years which means we got involved after NGOs and activists including EuroNatur, RiverWach, and EcoAlbania. Our role is working in support of those organizations which has included campaigning, film-making and raising awareness in addition to financial and technical support.
During this period, we've come to understand just how exceptional the Vjosa River and its tributaries are while also appreciating the risks they're under, specifically from hydropower. The Vjosa national park will be Europe's first free-flowing river national park. The recent commitment of the Albanian Ministry of Environment and Tourism comes at a time when European and global rivers are under threats. To permanently protect the Vjosa and its free-flowing tributaries to the IUCN Category II level is a huge step forward in the protection of this fragile and unique ecosystem. Moreover it can provide a framework for other similar conservation and/or restoration initiatives involving government, civil society and private companies.
More and more people want to experience intact, unspoiled nature. Europe's first wild river national park is likely to attract many visitors. Will that pose yet another threat to the Vjosa ecosystem?
You have hit on one of the great challenges with protecting natural areas – how do areas remain intact while thoughtfully accessible. I firmly believe that the thinking behind the establishment of national parks are one of man's greatest ideas. It is critical that we have a clear and sufficiently high standard that we apply – in this case the IUCN Category II – and that we seek to balance low impact tourism with protection of the natural systems and biodiversity within the park and the needs of surrounding communities. Fortunately, we have some great international models to look to.
In nature conservation, in environmental protection and in the social sector too, there are so many areas that are in need of attention. Why is Patagonia so deeply committed to the Balkan rivers in particular?
While we are heavily invested in this initiative, we also support well over 1,000 grassroots environmental groups around the world annually in addition to campaigning on the issues we feel are critical to saving our home planet. We provide financial support, capacity building and host a website called Patagonia Action Works which connects individuals with NGOs so that they can support them in a variety of ways including skilled volunteering.
Creating the Vjosa River National Park feels personal to me. I've made a number of visits to Albania and gotten to know wonderful people whose lives, culture and history depend on a healthy free-flowing Vjosa River. My first night in Albania years ago was spent sleeping along the banks of the Vjosa and rafting and swimming in her waters the next day.
Patagonia and the Balkan rivers

Founded in 1973 by Yvon Chouinard, the California-based outdoor clothing and equipment company is internationally renowned for its commitment to environmental conservation. For several years Patagonia has supported EuroNatur, Riverwatch and our partner organizations in the Balkans with their campaign to save the Balkan rivers. One of Patagonia's achievements has been in attracting worldwide attention to the issue through the film "Blue Heart" and an associated multimedia campaign. The international "No money. No dams" petition had attracted 120,000 signatures by the time it was handed in to the European Bank for Reconstruction and Development. On its own website at https://blueheart.patagonia.com/intl/en/ Patagonia explains why hydropower plants are not environmentally friendly and therefore cannot be considered a renewable energy source.
When we first launched the Blue Heart film, in 2018, we met many people across Europe who thought that hydropower was "clean, green" energy – something far from the truth. Hydropower is a 'green' energy source driving biodiversity to extinction and displacing communities at scale.
As a partner on topics like this, we know transformational work takes time and that means we need to remain committed some times for years.
Patagonia is considered a role model when it comes to its commitment to conservation and social issues. The company is not afraid to take a political stand either. Nevertheless, some of our readers may take a rather critical view of EuroNatur's collaboration with a leading global business enterprise. How do you make sure that the activism in which Patagonia engages is not just about marketing?
I think people are right to be suspicious of the statements of businesses and their leaders. Ours included. My advice is to look at the body of work of any company over time vs. just what they say in their advertising or PR. At Patagonia, our mission statement is 'we're in business to save our home planet.' All of our strategies tie back to that reason for being. It's why we started charging ourselves an Earth tax in the mid-80's which we have committed to giving to grassroots organizations working on the frontlines of the environmental crisis since, its why we pioneered the use of organic cotton in the mid-90's across our entire product line and why we became California's first Benefit Corporation in 2011.
The problems we've created as humans are so big, so complex and so interconnected! It will take governments, businesses and individuals all pulling in the same direction to solve them.
Corporate greenwashing is not just disingenuous but often deliberately confusing to people which is even worse. And as it relates to marketing, we never ask any of our grantees or partners to publicize or acknowledge our financial support unless its beneficial to their work. We often hear how rare this is.
What is your personal motivation for putting Patagonia's principles into practice?
I love being outside – climbing, mountain biking, in the ocean or on snow. And as someone whose been lucky to spend so much time in nature – now often with my two young children – I can't ignore what's at stake. I'm concerned that the world the next generations will inherit so will be much more compromised than the one I grew up in. All of that said, I get inspiration and energy from people who are committed to protecting the natural world. Almost without exception, they're people who think deeply, see themselves as part of nature vs. separate from it, and bring a selflessness to their work and lives.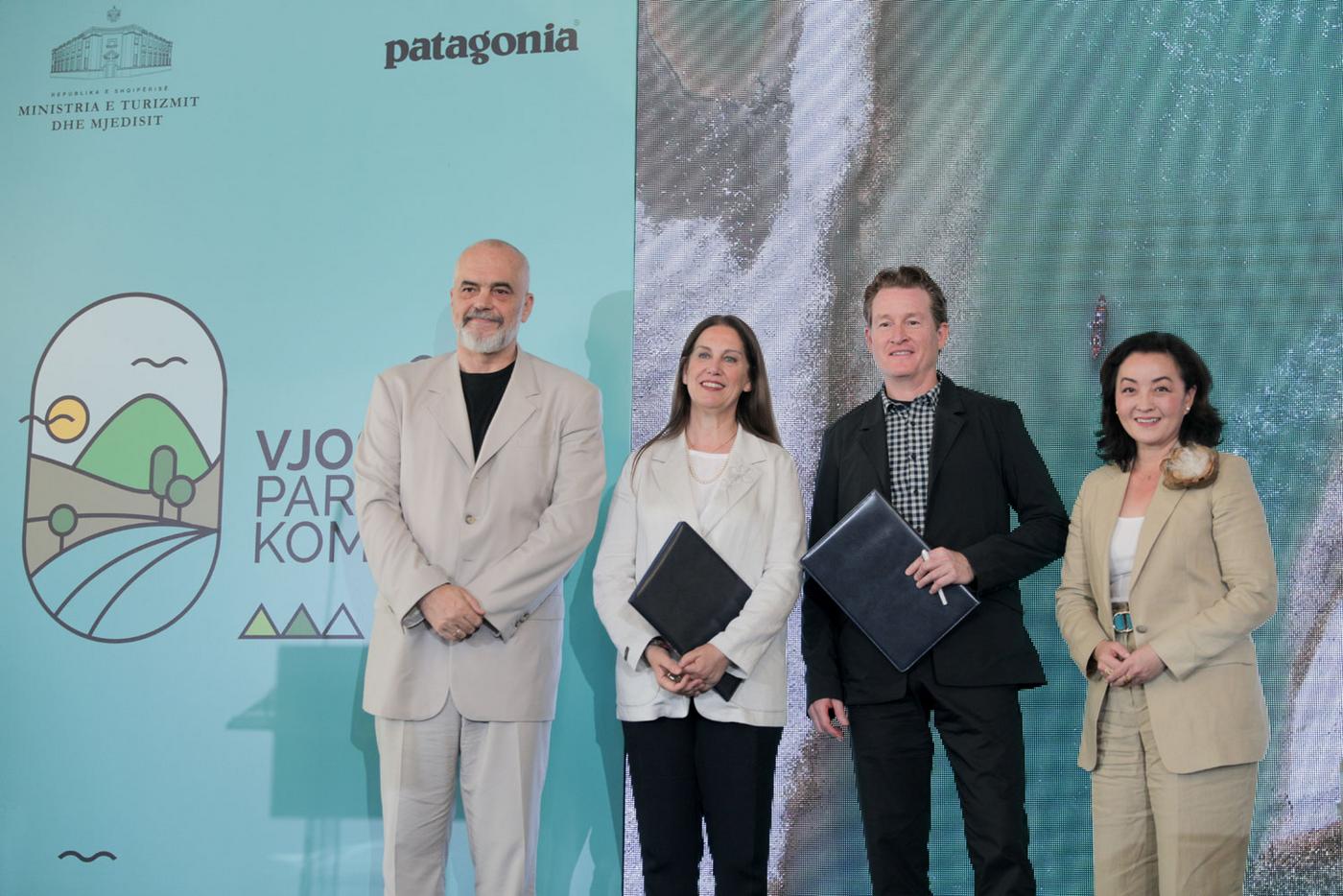 We're living in a time of ecological crisis. With this in mind, do you have a message for other large companies?
Understand your supply chain because that is inevitably where the biggest impacts are. Commit to transparency and consistency in your words and actions across all of your stakeholders – employees, customers and governing bodies. Act now.
The days of 'business as usual' and maximizing shareholder wealth are over. We are now seeing the catastrophic effects of climate change with unprecedented frequency on every part of the planet. Every business has a responsibility to join in the work of saving our home planet: lower your impact, ask questions of your partners - from banking and pensions to those you advertise with - and empower your employees to make change through their work. It won't be easy, but we're running out of time.
Thank you very much!
Interview: Katharina Grund