++ This year's EuroNatur Award goes to Koalicja Ratujmy Rzeki ++ The award is also a political signal for more nature conservation in Poland and all neighbouring countries ++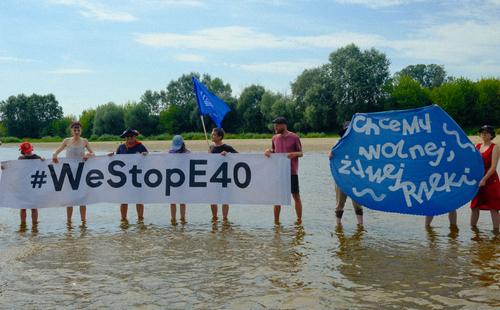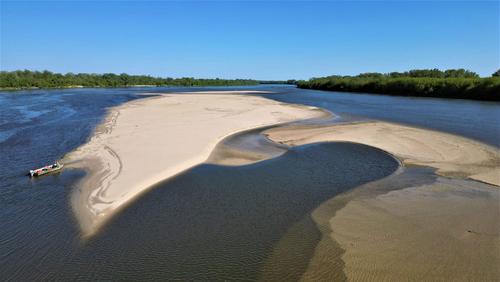 The EuroNatur Award 2023 goes to the Koalicja Ratujmy Rzeki (KRR) from Poland. Save the Rivers Coalition is a coalition of more than 50 organisations and individuals joining forces and pooling their knowledge to protect Poland's rivers more effectively. "The Koalicja Ratujmy Rzeki brings together a great variety of people and organisations to protect the rivers of their country, even across borders. The alliance presents a vision of a future where rivers are cherished and regarded as integral to nature, deserving protection," says EuroNatur president Thomas Potthast, explaining the decision.
Save the Rivers Coalition was awarded the EuroNatur Award in part because of their response to the environmental disaster in the Odra River in July 2022. This disaster was characterized by polluted sewage, human interventions in river dynamics, and prolonged drought conditions, which led to a significant proliferation of toxic algae in the Odra. More than half of the fish and countless mussels and snails in the river died. Since then, little has been done to improve the situation. Polish mines continue discharging salty wastewater into the tributaries and the government in Warsaw is pushing the development of the border river to turn it into a waterway. Together with our partners, including the KRR, EuroNatur has filed a complaint with the European Commission against these plans.
EuroNatur will continue campaigning for the protection of the Odra, the Vistula and other rivers in Poland together with the KRR, regardless of the outcome of the parliamentary elections in Poland on 15 October, in which the ecological future of the country is also at stake.
Background information:
EuroNatur Award: Previous winners include the municipality of Mals in South Tyrol, the World Biodiversity Council IPBES, US bestselling author Jonathan Franzen and the "courageous women of Kruščica". The EuroNatur Award is non-endowed. It is awarded in recognition of outstanding achievements in nature conservation. The EuroNatur Prize 2023 will be awarded on Thursday, 26 October 2023 at 5 pm on the island of Mainau in Lake Constance. Dorota Chmielowiec-Tyszko (FER - Fundacja EkoRozwoju), Justyna Choroś (OTOP - Polish Society for the Protection of Birds) and Piotr Nieznański (WWF Poland advisor) will accept the award.
Koalicja Ratujmy Rzeki (KRR) or Save the Rivers Coalition: The KRR connects organisations that protect Poland's rivers, streams and wetlands, as well as scientists, individuals, local authorities and institutions that care about the fate of Poland's freshwater ecosystems. Among other things, the alliance has been campaigning for the protection of the Vistula and Oder rivers for many years and is fighting now against the planned construction of the E40 waterway, which threatens one of Europe's largest wilderness areas in the transnational region of Polesia.